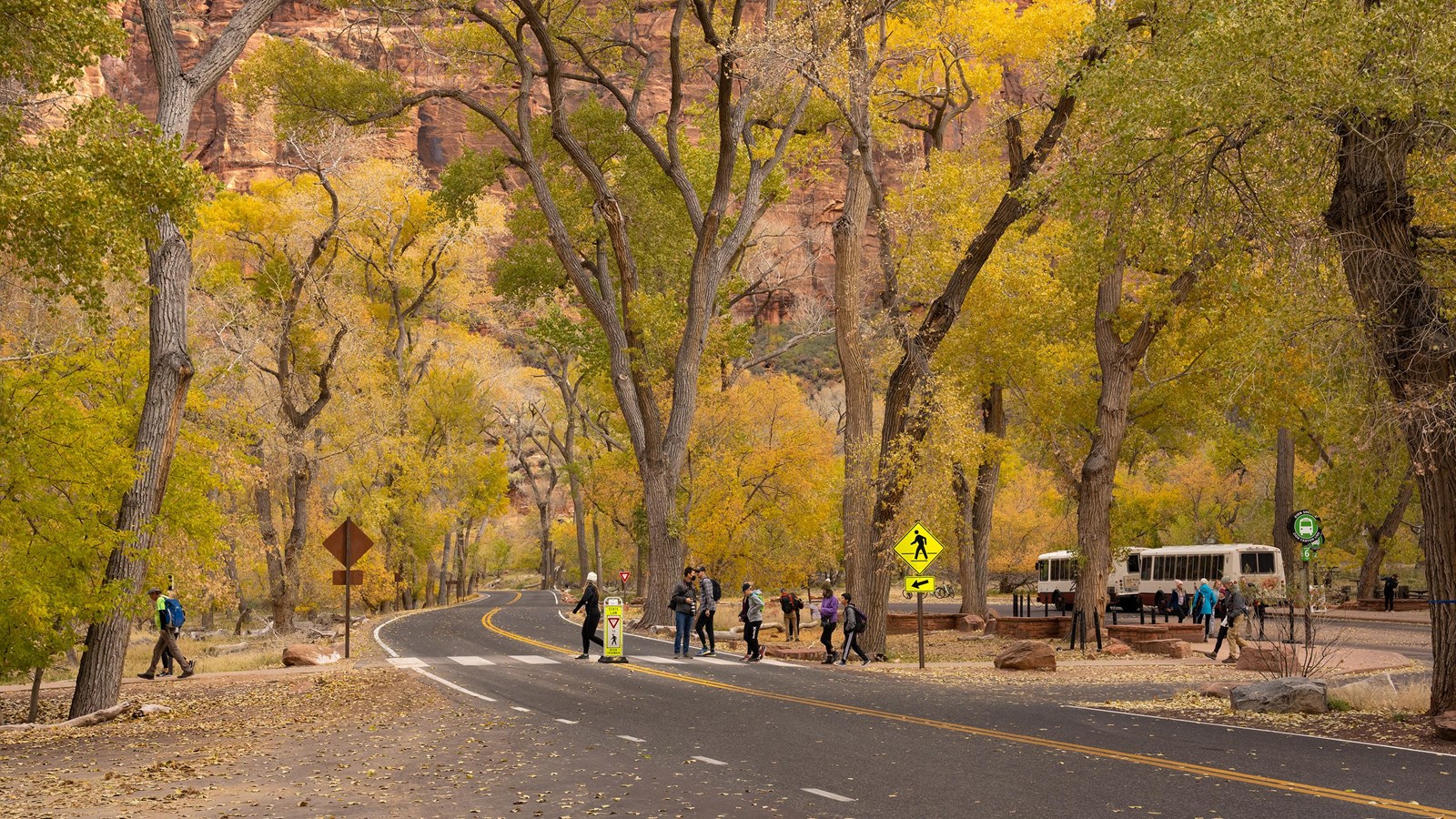 Location:
The Grotto (shuttle stop #6)
Bicycle - Rack, Bus/Shuttle Stop, Picnic Table, Restroom, Scenic View/Photo Spot, Toilet - Flush, Trailhead, Trash/Litter Receptacles, Water - Bottle-Filling Station
The Grotto
In the early 1920s this area marked the end of the road into Zion Canyon. At that time there was a campground, named Grotto, built by the young men of the Civilian Conservation Corps (CCC) in this location. The CCC was developed by President Franklin D. Roosevelt during the Great Depression as part of his New Deal to employ millions of young men and improve our public lands. Take in beautiful views of the Virgin River and Angels Landing. Enjoy a picnic in the shade of large cottonwood trees. Access the Virgin River using designated points found along the West Rim Trail.
Trails accessed from here:
Shuttle Service
When the Zion Canyon Shuttle Bus is running, the Grotto is shuttle stop #6. 
Last updated: January 31, 2023