Thing to Do
Hike Grand Portage Trails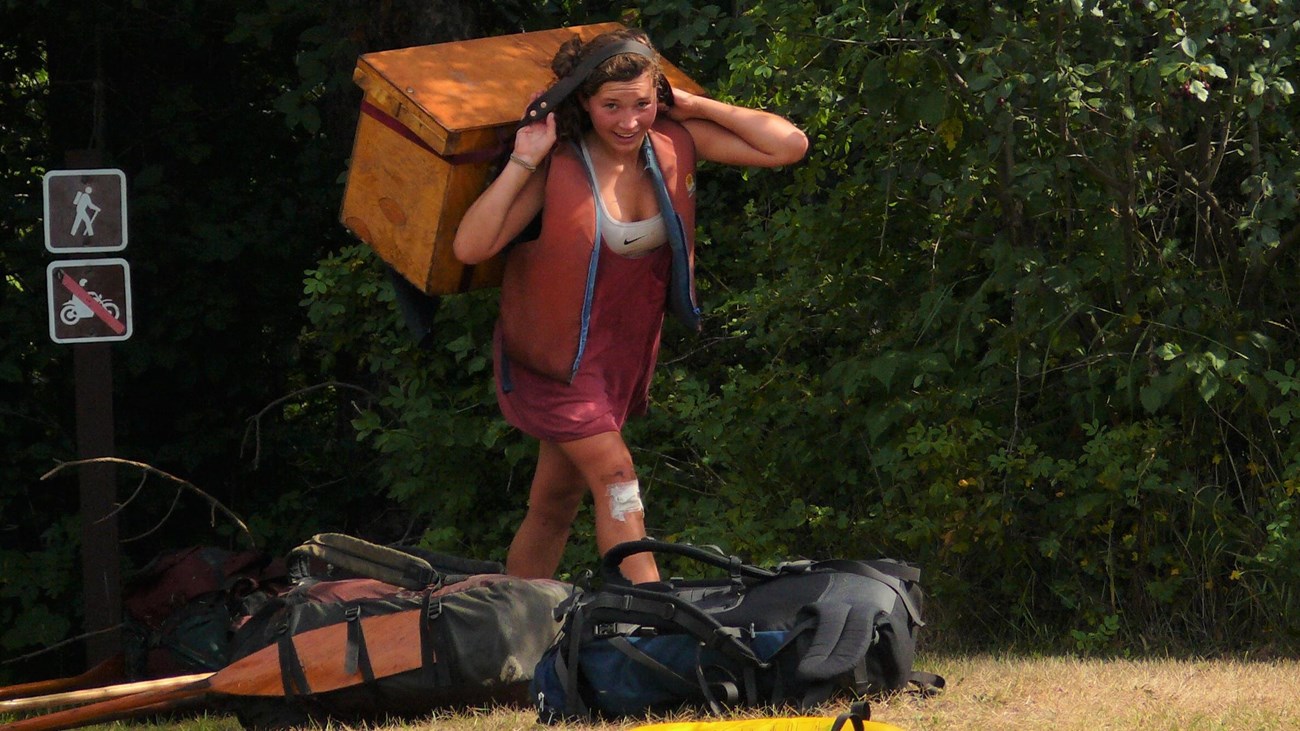 Grand Portage National Monument offers two trails:
the one mile round trip trail to the top of Mount Rose and the 17 mile round trip Grand Portage. Hikers may camp at Fort Charlotte on the Pigeon River by obtaining a free backcountry permit. Fort Charlotte is the only place within Grand Portage National Monument where camping is allowed.

Bicycles are prohibited on the trails at Grand Portage National Monument.
Trail Safety
Wear sturdy foot wear
Carry water
Pack rain gear and/or warm clothing, dress in layers and long sleeves/pants for bug and sun protection
Remember insect repellent, sunscreen, and a first aid kit
Know the difficulty level of the trail and your physical abilities and limitations
Leave No Trace!
Stay on the trail
Carry out all trash
No fires except in designated fire rings at Fort Charlotte
Please do not feed or disturb wildlife
Pets
Pets must be restrained on a leash no longer than 6 feet (1.8 m). Pets are not allowed inside buildings or the stockade of the historic depot. There are trails around the perimeter of the stockade allowing a bypass.
Pets Allowed
Yes with Restrictions
Leashed pets are allowed on trails and not allowed inside the historic depot or inside the Heritage Center. Service animals are allowed in all areas of Grand Portage National Monument.
Grand Portage National Monument is a fee free area.
The trails are open year round. Snowshoes are recommended for Mount Rose during winter. Snowshoes or skis are recommended for the Grand Portage when there is significant snow on the trail.
Accessibility Information
Trails at Grand Portage National Monument are steep and narrow in places with uneven, rocky footing and areas of standing water. They are not wheelchair accessible.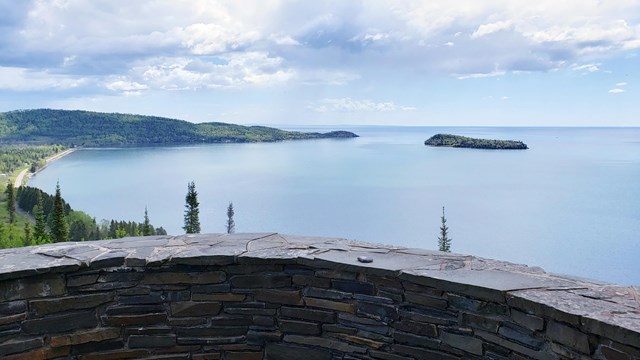 Hike Mount Rose
Hike to the top of Mount Rose for a view of Grand Portage Bay and a bird's eye look at the reconstructed North West Company Depot.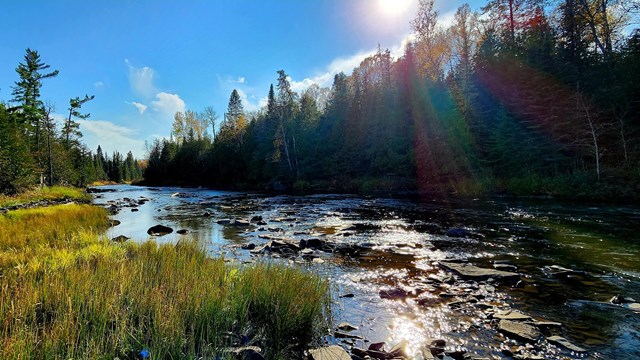 Explore the Grand Portage Footpath
Walk the trail year-round between Lake Superior and the Pigeon River. See the path made famous by the fur trade.
Last updated: August 2, 2023