THING TO DO
Hawksbill Loop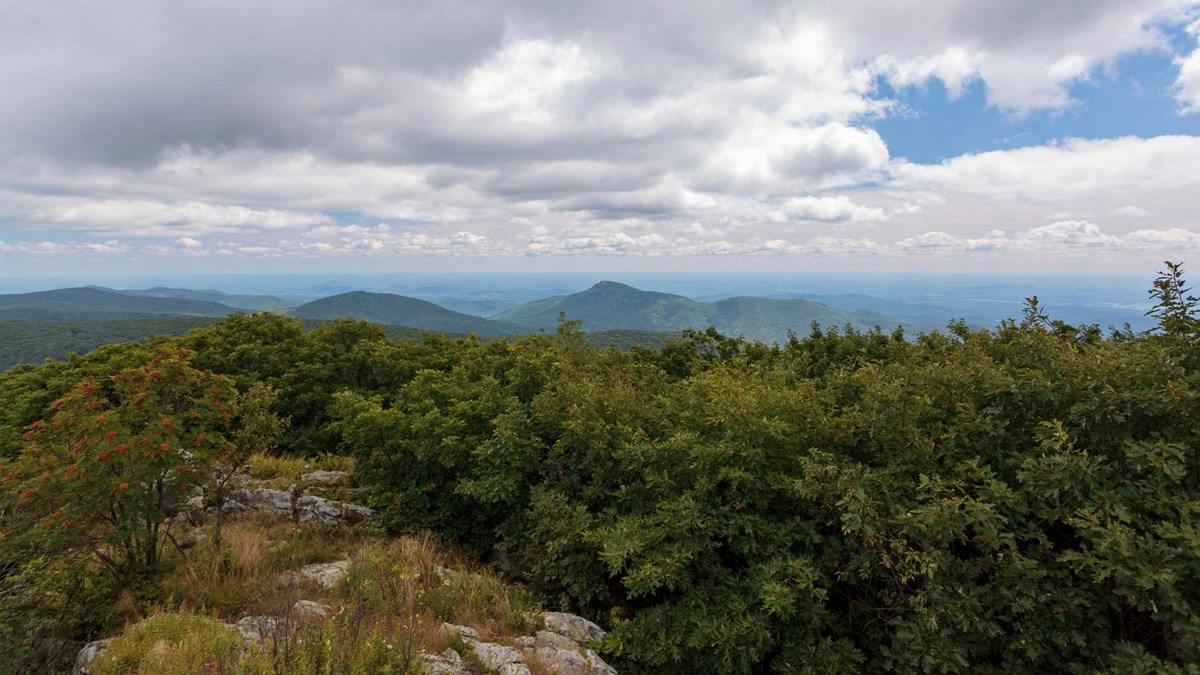 A circuit hike to Shenandoah's highest peak. The viewing platform on top of Hawksbill offers a magnificent 360-degree view of the Shenandoah Valley, the Blue Ridge Mountains, and the Virginia Piedmont.

Note that very limited closures are in effect in an effort to prevent further degradation of important outcrop ecosystems on Hawksbill.
---
Distance: 2.9-mile circuit hike
Difficulty: Moderate (hiking difficulty scale)
Hiking Time: 2 hour
Elevation Gain: 860 feet
---
Hike Description
From the north end of the Hawksbill Gap Parking Area (mile 45.5), take the short connector trail to the Appalachian Trail (A.T.).
At the trail post, turn left onto the A.T. south.
Continue on the A.T. south to the trail post indicating the Salamander Trail. Go left onto the blue-blazed Salamander Trail.
At the next trail junction, turn left onto the Upper Hawksbill Trail. Be sure to take the short trail past the shelter to the viewing platform.
To return to the parking area, be sure to take the blue-blazed Lower Hawksbill Trail, not the Upper Hawksbill Trail.
The average hike duration does not take into consideration fitness, exploration, rest, contemplation, etc.
Pets must be on a leash no longer than 6 feet at all times.
An entrance fee is required to get into Shenandoah National Park.
Accessibility Information
This trail does not meet ADA accessibility guidelines.
Last updated: July 13, 2021