Things To Do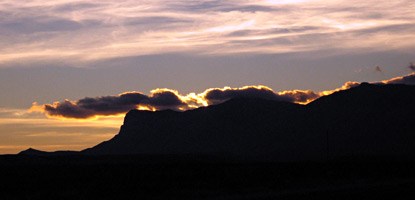 As a hiker's paradise, you will find more than 80 miles of trails that meander through woodland canyons and lush riparian springs, or zigzag up steep switchbacks directly into the park's rugged wilderness. If hiking is not in your plans, check out other possible activities.
Camping
: With 20 tent and RV sites each, you can make the Pine Springs Campground your base camp during your visit.
Day Hiking
: Whether you are looking to climb up to 8,000 feet of elevation or just looking for a moderate stroll in a canyon, you can find the perfect trail for you and download maps for each one.
Backpacking
: Check out the requirements and tips on how to plan your perfect backpacking trip.
Birding
& Wildlife Viewing: Download monthly bird and wildlife lists for your reference during your visit.
If time is a limiting factor in your visit, consider the following suggestions:
One Hour: Stop by the Pine Springs Visitor Center, walk through the museum, watch the visitor slide show, and walk the Pinery Nature Trail.
Half Day: Take the day to take one of our hikes in the park. Consider hiking the Smith Spring Trail (2.3 mi. round-trip), the Devil's Hall Trail (4.3 mi. round-trip), or the McKittrick Canyon Trail (5-7 mi. round-trip).
Full Day: Pick a day hike that can lead you into a riparian area or high up into the conifer forest. Common day hikes include the Guadalupe Peak Trail, The Bowl Trail, or the McKittrick Canyon Trail leading to The Grotto.
For more information on our hiking trails, visit the
day hikes page
and download maps to individual trails.


Last updated: February 9, 2016