THING TO DO
Pinery Trail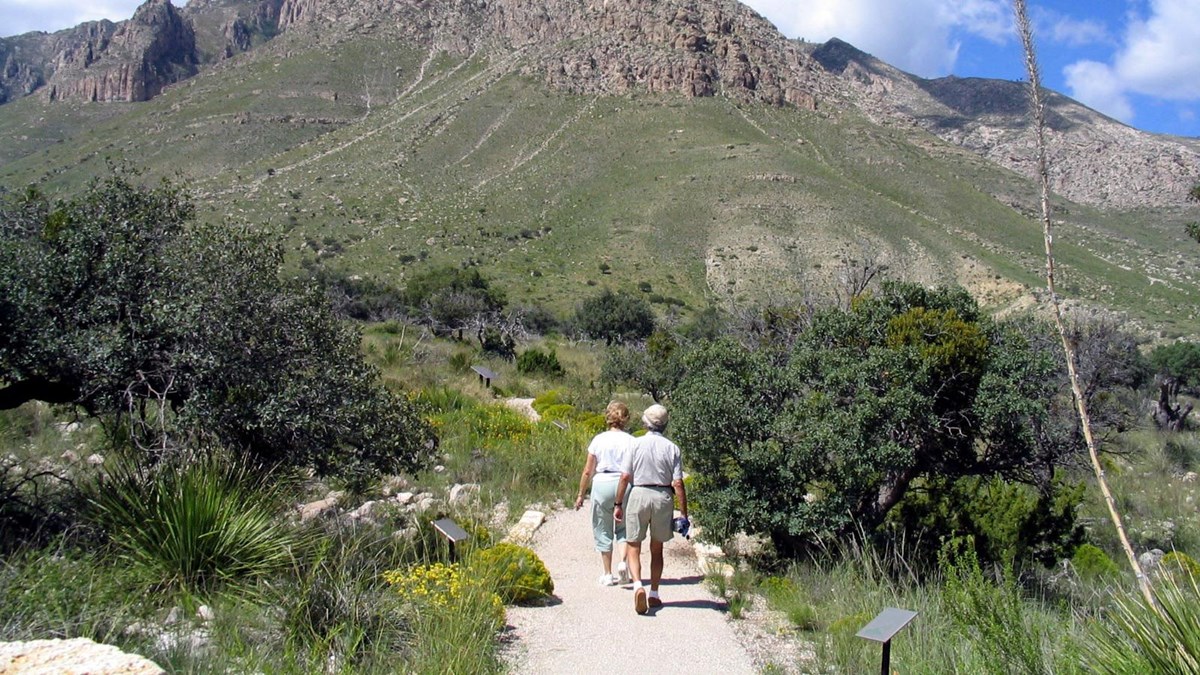 Discover the desert as you walk from the Visitor Center to the ruins of the Pinery station. The accessible Pinery Trail offers visitors an opportunity to take a quick walk on a paved trail. The trail features signage identifying common local plants. The trail also features ruins of the Old Butterfield Stagecoach Route Pinery Station built in 1858.

Distance: 0.9 miles (Round-Trip)
Elevation Change: 40 feet
Time Estimate: 20 minutes
Difficulty: Easy
Trail Type: Paved

Leashed pets are allowed on this trail.
The Pinery Trail begins either at the Visitor Center trailhead or the Butterfield pull-oof on Highway 62/180.
Accessibility Information
From the visitor center to the Pinery, this trail is paved and fully accessible. 
Parking
All trailhead areas have accessible parking available. 
Service animals 
Only service animals that have been individually trained to perform specific tasks for the benefit of persons with disabilities are allowed in the park and on trails.

Map and elevation chart for the Pinery Trail.
Last updated: April 21, 2021