THING TO DO
Go Fly Fishing at Tanalian Falls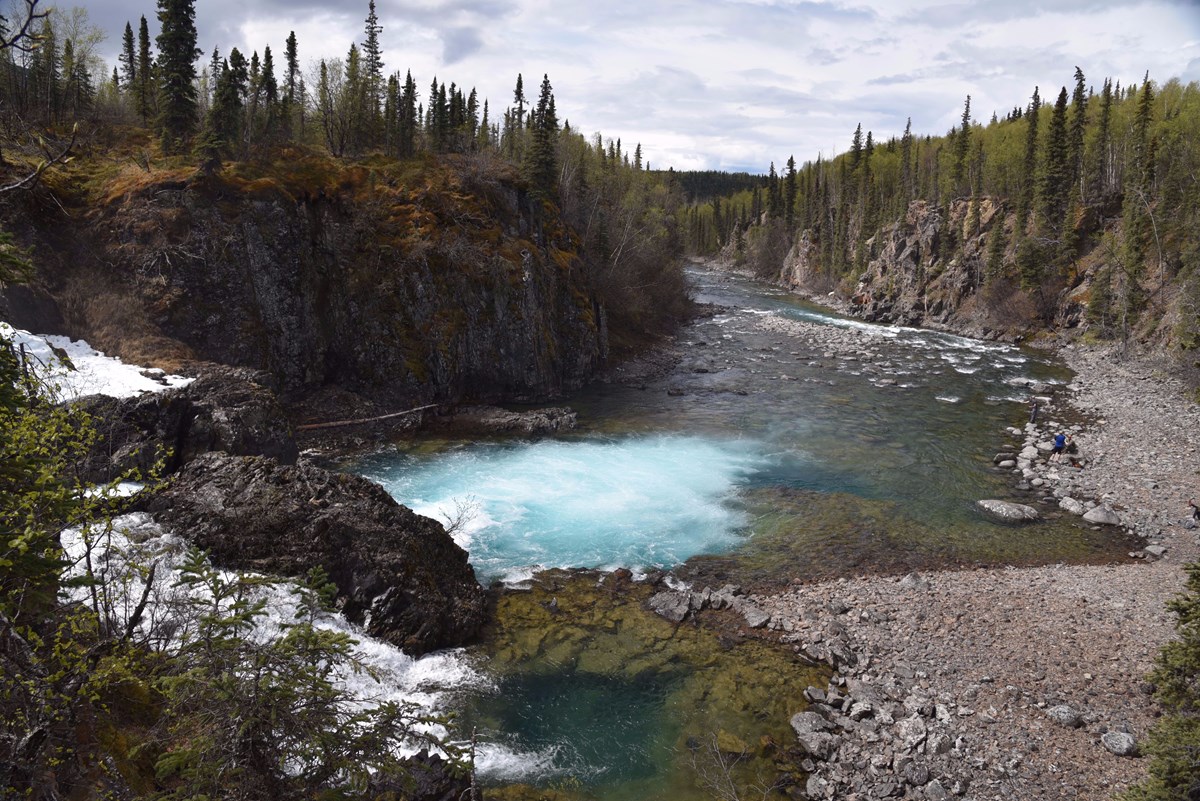 Go Fish!
Gather your rod and reel, grab your hiking boots and head out for a moderate trek to Tanalian Falls. Along the journey look for signs of wildlife, enjoy the Alaskan breeze or commune with mosquitoes. Once you arrive at the Falls, listen to the roar of a mighty waterfall as you marvel at the sheer power of nature. Try to catch a fish from the rocky river bank.
To learn more about fishing at Lake Clark National Park and Preserve, visit the
Fishing
page.
It takes about an hour to get to the Falls. You can spend as much time you would like fishing.
Pets Allowed
Yes with Restrictions
Pets are allowed in the park and preserve. However, because Lake Clark is excellent bear and moose habitat it is highly encouraged that you leave your pets at home. All pets must be leashed.
Entrance fees may apply, see Fees & Passes information.
Season
Spring, Summer, Fall
Time of Day
Day, Dawn, Dusk
Last updated: September 7, 2017