THING TO DO
Dog Mushing in Denali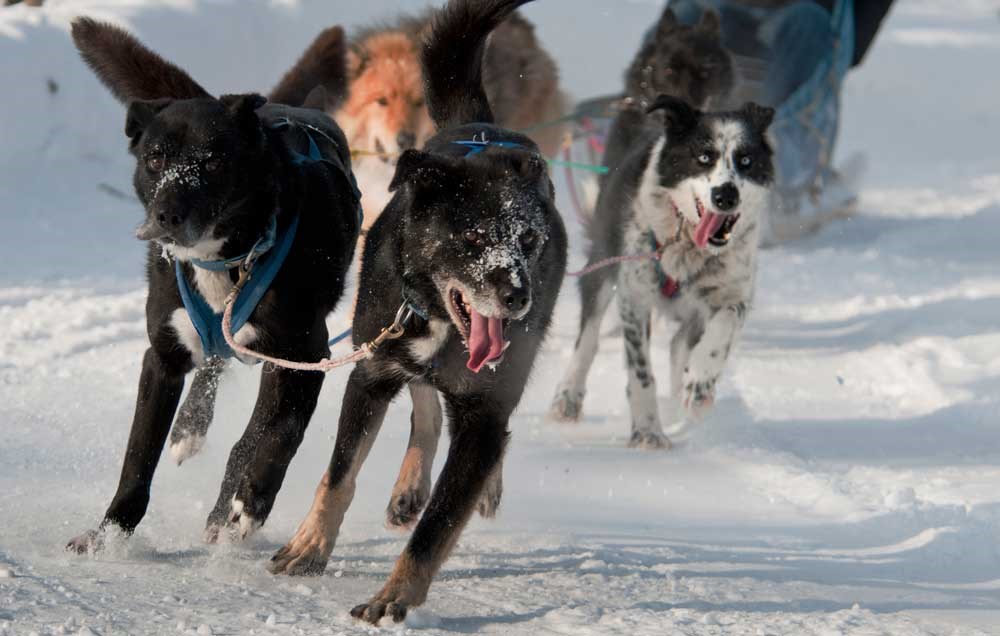 Alaska's state sport is mushing, and Denali is one of many places where you can find mushing opportunities.
If you already live in Alaska and own dogs, you're welcome to recreationally mush in Denali. No permit is required for day trips, but we ask that you file a trip plan and get a free backcountry camping permit from us if you plan to travel one or more nights in the park with your dogs. Commercial mushing (e.g., taking clients out) is tightly regulated and requires a special permit; contact us to learn more.

Visitors who wish to explore Denali by dog team, but lack their own dogs, should consider booking a trip with a guide. One local business is permitted to run guided mushing trips into Denali National Park and Preserve.

For single or multi-day trips:
Denali Dog Sled Expeditions
Jon Nierenberg
P.O. Box 89
Healy, AK 99743
(907) 683-2863
www.earthsonglodge.com
Please note: Though the NPS manages a kennel of sled dogs, they are not available for visitor rides. Earthsong Lodge is the only option for visitors who wish to mush or ride in a sled within Denali National Park.
Contact Earthsong Lodge for precise trip options. 
Earthsonge Lodge is a private business with a contract to guide visitors in Denali National Park. They set the prices for various trips; please contact them for details. 
Accessibility Information
Contact Earthsong Lodge for details on the nature of mushing trips. Please be aware that riding in or driving a sled pulled by dogs is inherently a physically challenging experience.
This can be made worse when snow conditions are poor (snow helps insulate the passenger and driver from the numerous bounces and bumps that can occur on trail). 
Last updated: January 18, 2017