Thing to Do
Dark Hollow Falls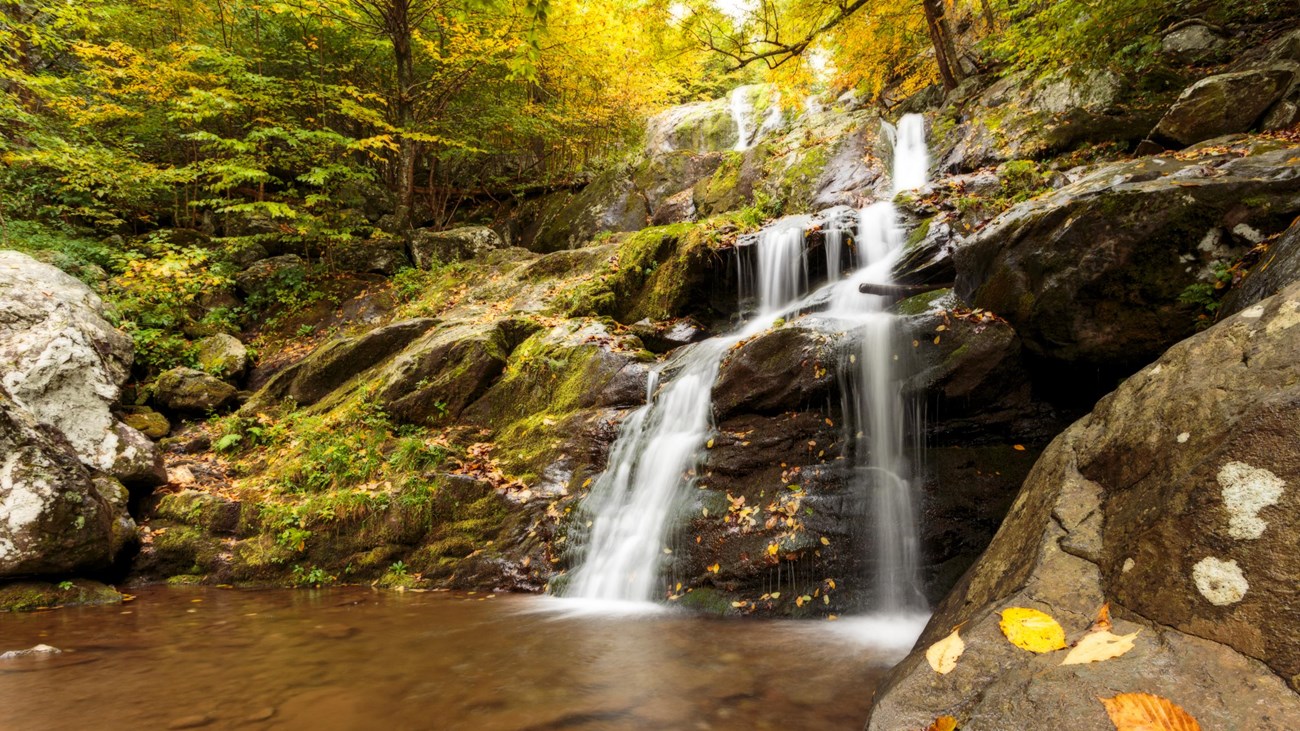 Pets are not allowed on this hike. The steep descent following a stream to this beautiful waterfall is one of the Park's most traveled trails. This trail is short, but very steep and rocky. The return climb is challenging! Know your limits and take your time, especially when the trail is wet and slippery.
---
Distance: 1.4-mile circuit hike
Difficulty: Moderate (hiking difficulty scale)
Hiking Time: 1 hour 15 minutes
Elevation Gain: 440 feet
---
Hike Description
From the trailhead at the Dark Hollow Falls Parking Area (mile 50.7), descend 0.75-mile down to the falls.
Return by the same route, up to the parking area.
The average hike duration does not take into consideration fitness, exploration, rest, contemplation, etc.
Pets are not allowed on this hike. If you have a pet, you may choose to hike the Rose River Loop trail instead, where pets are allowed. This hike is accessible from Fishers Gap Overlook (mile 49.4).
An entrance fee is required to get into Shenandoah National Park..
Accessibility Information
Although pets are not allowed on Dark Hollow Falls trail, service animals are welcome. This trail does not meet ADA accessibility guidelines.
Last updated: March 3, 2023