Thing to Do
Tour Cedar Creek Battlefield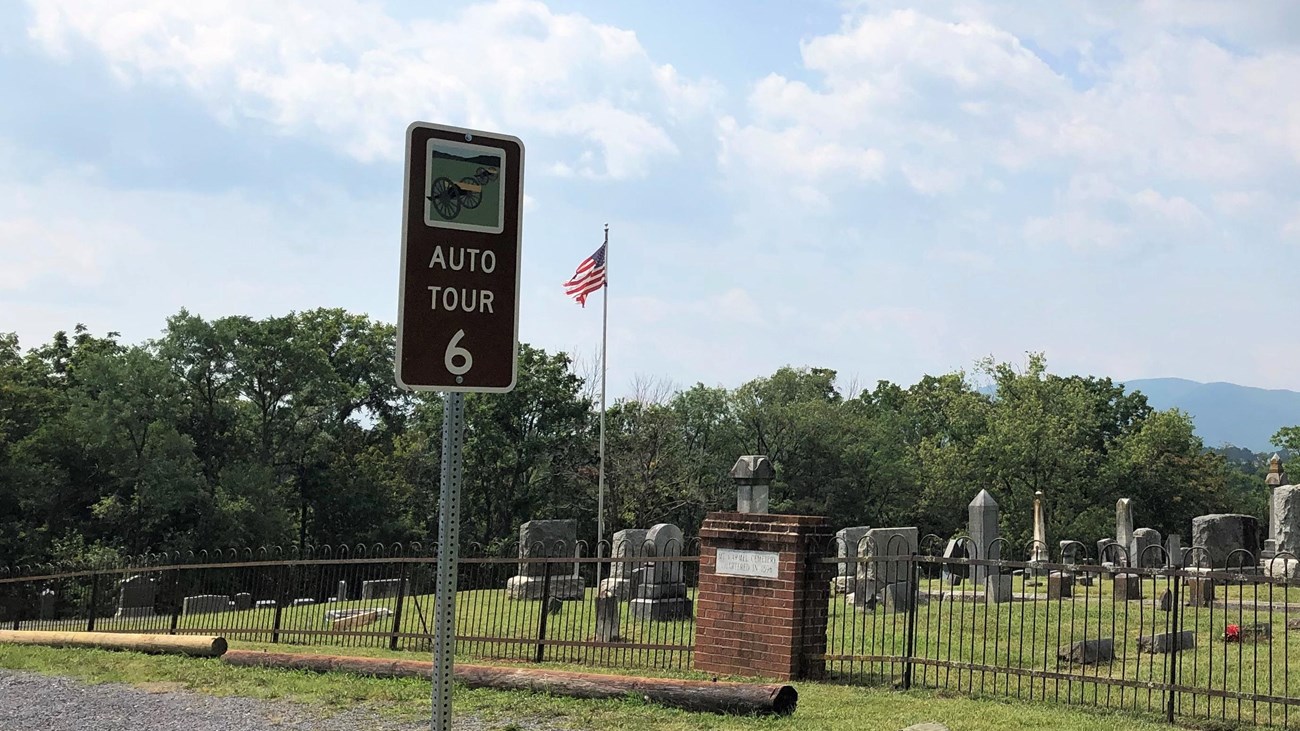 Follow the Battle of Cedar Creek on a self-guided driving tour, from where the Confederate soldiers surprised the sleeping Federal camps in the foggy dawn of October 19, 1864 to the final counterattack late that afternoon. 
Drive the Self-guided Tour
Start by getting a park map and self-guide from the Visitor Center. Or use the NPS app. The first tour stop is 1.9 miles south of the Visitor Contact Station, along Valley Pike (U.S. Route 11). Pull off the highway at Stop 1 and park by the wayside exhibit. 
Battle App from American Battlefield Trust
American Battlefield Trust's (ABT) popular Battle App series includes a smartphone tour of the Cedar Creek Battlefield. 
Ranger-led Driving Tours
Park rangers may schedule guided driving tours by car caravan, covering the Battle of Cedar Creek from beginning to end. Check the calendar for dates and times.
Roads & Safety
This 17.5-mile tour has 9 stops, all along state or county public roads. Traffic may be heavy on Valley Pike (U.S. Route 11). Use caution when turning or slowing to stop.
Long Meadow and Bowman's Mill roads on the south end of the park are narrow, winding, gravel-surfaced, two-way country roads. Buses and RVs should not attempt this tour.
In NPS-administered public areas, pets must be kept on a six-foot leash and under physical control at all times. Pet waste may not be left on the ground. Pets are not permitted at Belle Grove Plantation. 
Contact our partners to confirm policies regarding pets.
Guided tours of the 1797 Manor House at Belle Grove Plantation require admission tickets. 
Start the self-guided auto tour from the Visitor Center, where you can pick up a self-guide or download the NPS app.
Public areas administered by the National Park Service are open from sunrise to sunset. Contact our partners to confirm their hours of operations.
Accessibility Information
The tour may be completed entirely by automobile. The tour stops vary greatly in physical accessibility. Contact our partners to confirm accessibility of their properties and facilities.
Last updated: August 11, 2023