Thing to Do
Bison viewing on the Scenic Overlook Trail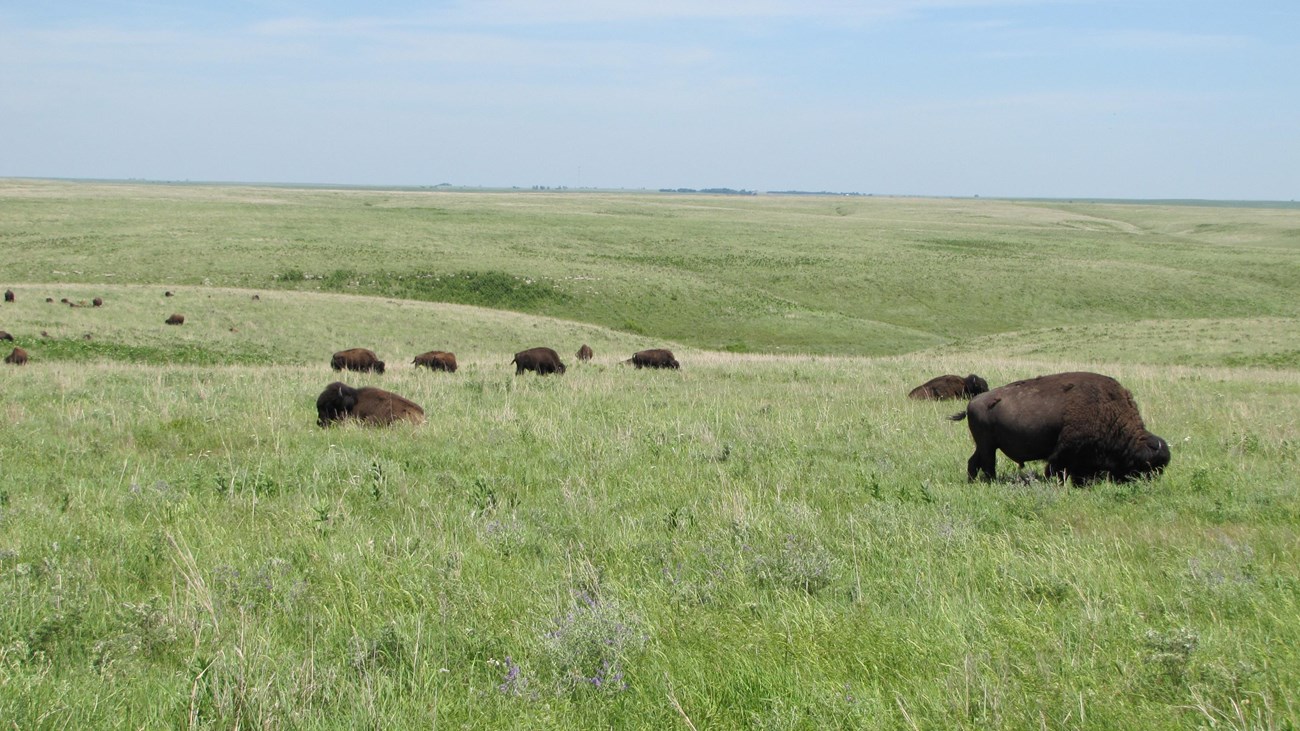 The Kansas Flint Hills are one of the last stretches of unplowed prairie. Here an array of wildlife thrive in a diverse ecology. Crossing the breadth of this vast landscape on foot or by covered wagon in the early 1800s becomes surreal. Dark bison speckling miles on the horizon. Birds and critters dash away as you make your way through open rolling grassland. Over 40 miles of hiking trails are available on the preserve. Learn more about
backcountry hiking
at the preserve.
Accessibility Information
The coarse gravel trail is approximately 12 feet wide with grassy margins. Average grade is 2% (1 degree) with a max of 6% (3 degrees) along the first half mile. Rain may cause standing water and muddy conditions at water crossings for several hours.
All personal animals are prohibited, including service animals.
 
Last updated: November 2, 2020