Thing to Do
Biking at Shark Valley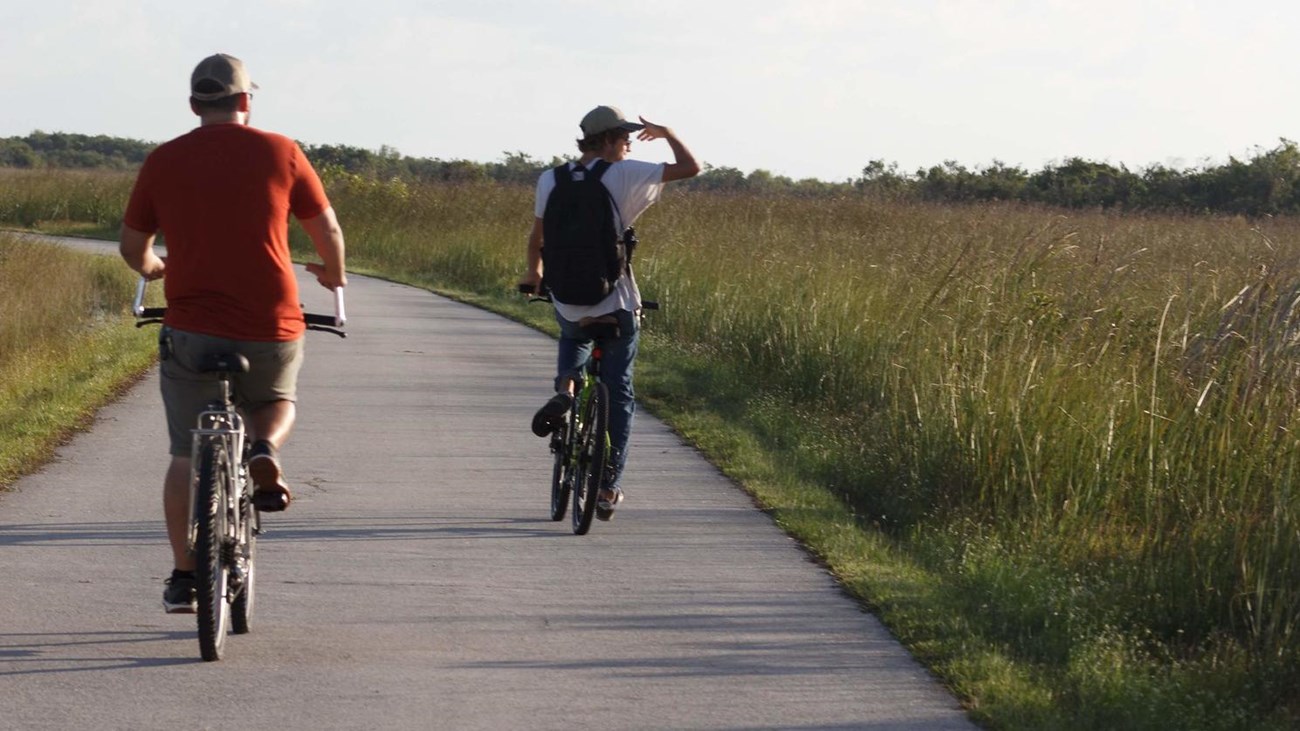 Explore the everglades by biking the 15-mile (24 km) Shark Valley Tram Road where you can experience the wide array of wildlife, diverse freshwater ecosystems, and get a unique view of the Everglades!

Biking is a great activity to experience all that Shark Valley has to offer. Along the trail you can experience some of the biodiversity that lead to the creation of Everglades National Park. You may view many types of wildlife like alligators, birds and fish. See unique habitats like the freshwater slough, sawgrass prairie and hardwood hammocks. Get some exercise biking the 15 mile (24 km) road and enjoy the sweeping views over this "River of Grass" from the Shark Valley Observation Tower.

Bikers should plan for at least 2-4 hours to bike the entire loop. Conditions can often be very hot and humid. Bikers should be prepared with adequate drinking water as none may be available along the way. Lightning strikes are common in Florida rainstorms, particularly during the wetter summer months. Bikers should always check weather conditions before beginning their trip.
Accessibility Information
The Shark Valley Tram Road is a 15-mile (24 km) paved road that is flat and free of rough terrain. The road is approximately 8 feet wide. It is suitable for any type of bicycle. 
Electronic Bikes (E-Bikes) are allowed at Shark Valley. The term "E-bike" means a two- or three- wheeled cycle with fully operable pedals and an electric motor of less than 750 watts (1 horsepower). Speed limit is 15 miles per hour on the Shark Valley Tram Road. Fully electric (no pedaling required) bicycles are only permitted on public roadways, the same as vehicles.

Pets, other than service animals, are not allowed on the Shark Valley Tram Road
Last updated: November 30, 2023