Lesson Plan
DBQ Essay: Effects of Spanish Rule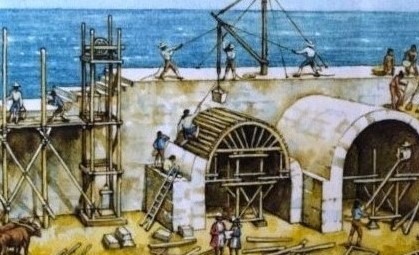 Grade Level:

Upper Elementary: Third Grade through Fifth Grade

Subject:

Literacy and Language Arts,Social Studies

Lesson Duration:

90 Minutes

Common Core Standards:

4.L.1, 4.L.2, 4.L.3, 4.L.4, 4.RF.3, 4.RI.1, 4.RI.2, 4.RI.3, 4.RI.4, 4.RI.5, 4.RI.6, 4.RI.7, 4.RI.9, 4.RL.1, 4.W.2, 4.W.2.a, 4.W.2.b, 4.W.2.c, 4.W.2.d, 4.W.2.e, 4.W.4, 4.W.8, 4.W.9, 4.W.9.b

State Standards:

FL NGSSS
SS.4.A.1.1
SS.4.A.1.2
SS.4.A.3.2
SS.4.A.3.3
SS.4.A.3.6
SS.4.A.3.7
SS.5.A.1.1
SS.5.A.4.1

Thinking Skills:

Understanding: Understand the main idea of material heard, viewed, or read. Interpret or summarize the ideas in own words. Analyzing: Break down a concept or idea into parts and show the relationships among the parts. Evaluating: Make informed judgements about the value of ideas or materials. Use standards and criteria to support opinions and views.
Essential Question
What were the effects of Spanish rule in Florida?
Objective
Students will interpret the meaning of documents and write an essay that demonstrates their understanding of the effects of Spanish colonial rule in Florida and their reading and writing skills.
Background
For historical background on St. Augustine, explore Castillo's History and Culture.
For more on teaching the DBQ writing process, access the steps below. 
Preparation
Prepare your students with background information on early Native American life and later European exploration of the Americas.
Materials
Use this teaching tool to break down the DBQ writing process into four steps.
Interpret the meaning of documents and write an essay to demonstrate student understanding of the effects of Spanish colonial rule in Florida and reading and writing skills.
Answers to the document questions and an example essay.
Lesson Hook/Preview
Play a music video created by a teacher to inspire students to learn more about St. Augustine, Castillo de San Marcos: Where History Comes to Life. 
Procedure
Assessment Materials
Students will demonstrate comprehension and skills by answering the document-based questions and writing a DBQ essay.
Supports for Struggling Learners
Work with your exceptional student education or special education teachers to modify the DBQ materials to fit the specific needs of your students with different abilities. 
Enrichment Activities
Explore the full virtual reality tour for Castillo de San Marcos National Monument that includes more functions to explore the whole park, watch ranger videos, and use 3D models.

Explore full virtual reality tour for Fort Matanzas National Monument. 
Related Lessons or Education Materials
Discover more education resources for your classroom.

Discover fun online activities for kids to experience with their families.
Contact Information
Last updated: November 1, 2021