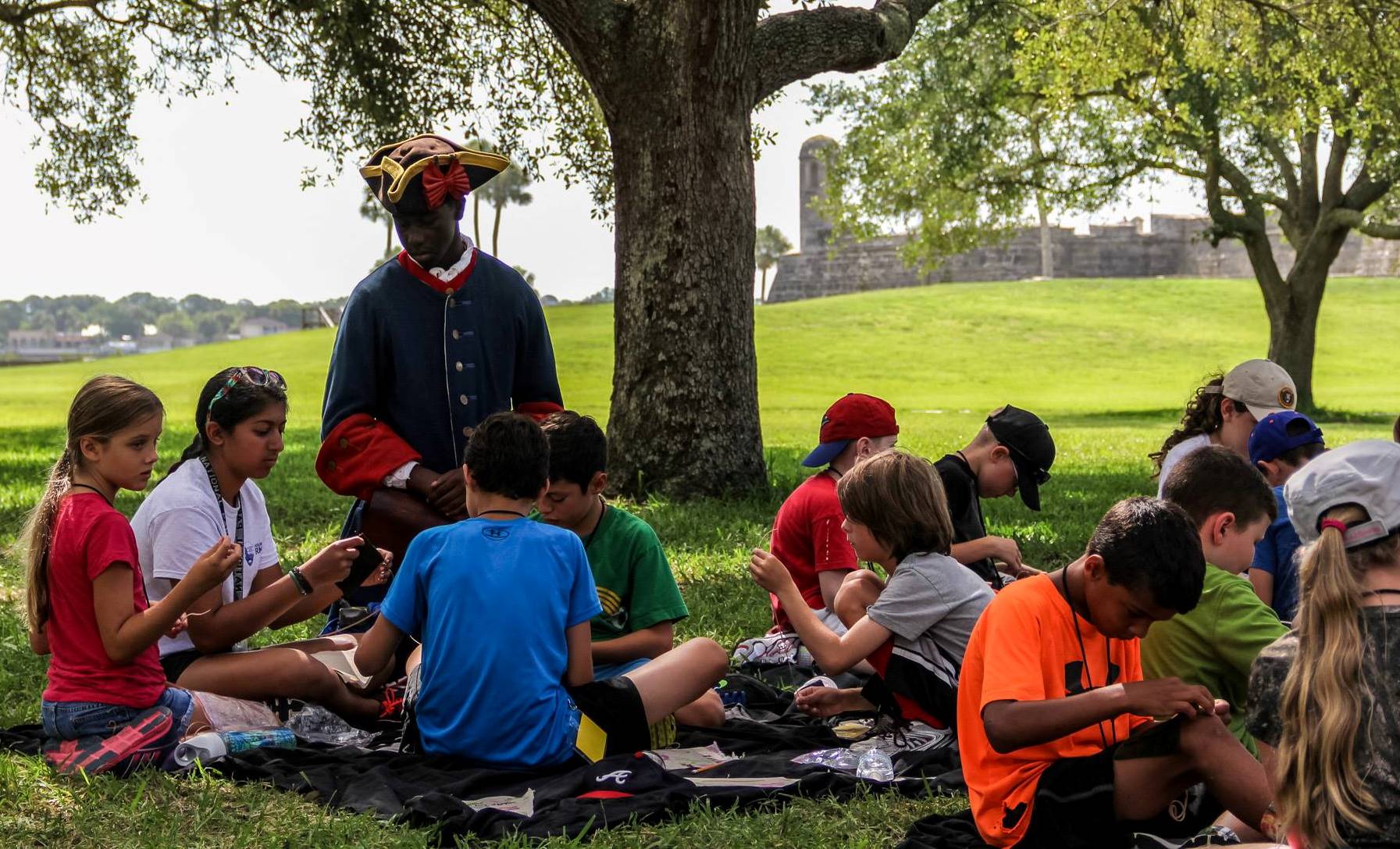 2017 Summer Camp Dates and Registration Information will be released in the spring 2017.
Hands-on-History Summer Camp
Find Your Park
this summer at Castillo de San Marcos National Monument! There's no better way to experience of the National Park Service, than by joining us at Hands-on-History Camp!
Park Rangers, Teacher-Ranger-Teachers from St. Johns County, and knowledgeable volunteers will engage campers entering 5th and 6th grade or ages 9-11 with interactive presentations, hands-on projects, games, and living history demonstrations. Activities require active participation and are designed around important topics; Archaeology, Native Americans, Spanish Exploration, Colonial Florida, Preservation, Spanish Military and Artillery. Last summer we experimented with
pyrotechnology
, explored the fort, practiced musket drills, launched a
trebuchet
, and more! Campers created many unique take-home items, such as a dyed t-shirt, clay pot, journal, and a leather pouch.
Camp is Monday-Friday, 9:00 am - 1:00 pm. Space is limited to 20 campers per week. Participants will be accepted sequentially (first come, first served basis). To help cover the cost of materials, there is a nonrefundable camp fee of $25. If this fee is a financial hardship on your family, contact the
Camp Director
to learn about our scholarship program.