Summer Night Sky Events
Flagstaff National Monuments
Summer Night Sky Events
No events have been scheduled yet for the 2022 Dark Sky Season. Night sky programs are dependent on local and national covid-19 restrictions.
Directions
From Flagstaff, Arizona, take U.S. 89 north for 12 miles (19km). After milepost 430, turn right on the Sunset Crater Volcano–Wupatki Loop Road, and continue 2 miles (3km) to the visitor center. The drive time from Flagstaff to Sunset Crater Volcano is ~30 minutes. Solar viewing will take place at the Sunset Crater Volcano Visitor Center. All other events will take place at the Lava Flow Trail parking lot, located 1.5 miles east of the visitor center on the park loop drive (FS 545).

Sunset Crater Volcano, Where Dark Skies Come Out to Play
If the stars should appear one night in a thousand years, how would men believe and adore; and preserve for many generations the remembrance of the city of God which had been shown! But every night come out these envoys of beauty, and light the universe with their admonishing smile.
- Ralph Waldo Emerson
Join us next summer to celebrate the incredible dark skies and inspiring starscapes at Sunset Crater Volcano National Monument. Whether you are an experienced stargazer, an amateur, or you have never looked through a telescope, our volunteer astronomers and park rangers will be on hand to help you get the most out of the night skies.
Can you imagine a world without stars? Perhaps you don't have to imagine; dark night skies are a vanishing resource in many parts of the country. You can learn more about protecting our night skies here.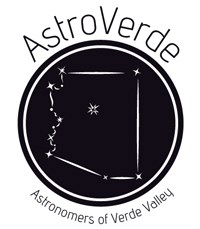 Our special thanks to the Astronomers of the Verde Valley and to our Astro VIPs for helping to make these events possible every year.

Last updated: September 9, 2022