Exploring Night Skies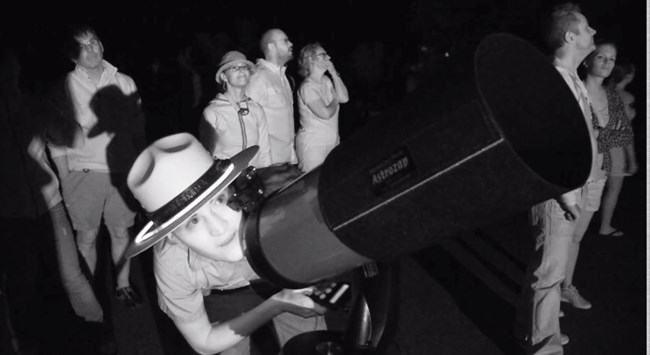 Many of the last dark skies in the country lie over our national parks. As over-lit skies become the norm, the public is seeking out star-filled skies. Many park visitors have never experienced the unfettered views of a starry night sky and are surprised to witness such a beautiful sight. Others may come to parks specifically to enjoy stargazing through telescopes, walking among a natural nighttime scene, or camping beneath the stars. A park ranger can not only connect you to the plants, animals, and geology of a park, but also guide you through the night sky. Several national parks have regular stargazing programs or night appreciation events. Examples include the bat flight breakfast at Carlsbad Caverns NP, star parties or moonlight hikes at Bryce Canyon NP, telescope viewing at Rocky Mountain NP, and the observatory at Chaco Culture NHP.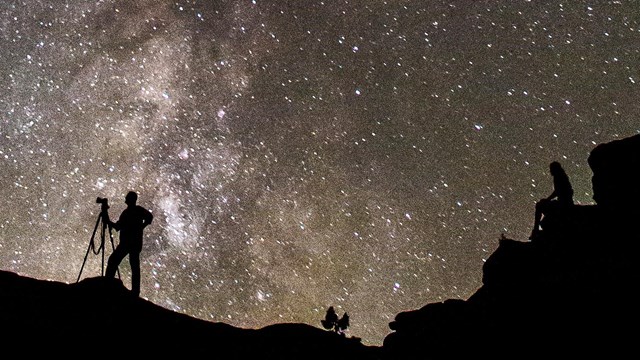 Where to Stargaze
There are many ways to experience the wonder of the night.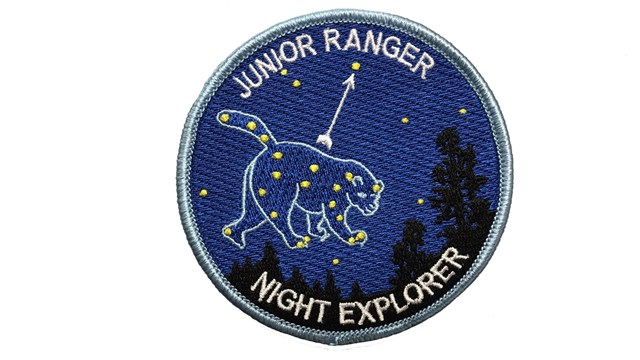 Junior Ranger Night Explorer
The Junior Ranger Night Explorer program encourages young park visitors to explore the dark side of their national parks.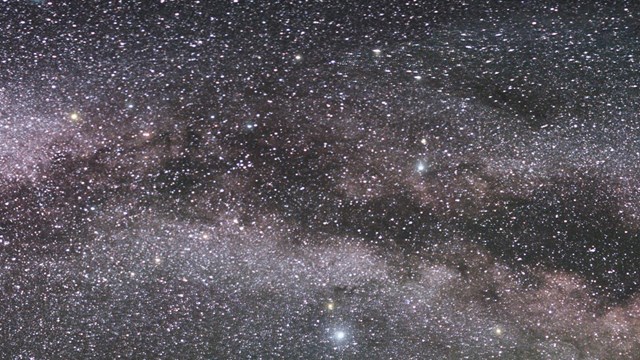 Rate Your Night Sky
The Milky Way and constellations are clearly visible in pristine dark night skies free from light pollution.
Last updated: July 23, 2018