Mosaics In Science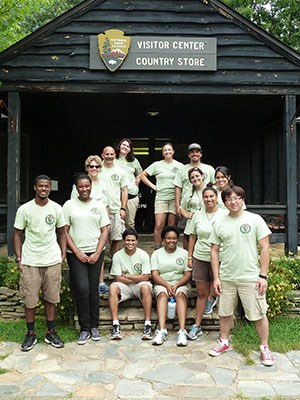 Mosaics in Science Internship Program
Mosaics in Science (MIS) is supported through a public-private partnership between the National Park Service's Natural Resource Stewardship and Science Directorate and Youth Programs Division in partnership with Environment for the Americas.
Applications for the 2022 summer internship program are open now until January 23, 2022. Find additional information about the internship program on the official MIS website and apply.
Summary
The Mosaics in Science Internship Program provides youth that are under-represented in natural resource science career fields with on-the-ground, science-based, work experience with the National Park Service. Established in 2013, this multidisciplinary program provides opportunities to work on inventorying and monitoring, research, GIS and other technologies, and interpretation and education projects. After the internships, a career workshop is held in Washington DC where the interns present the results of their work, are exposed to different science careers, and develop skills to apply for a federal job. The program is administered by the NPS Natural Resource Stewardship and Science Directorate through the Scientists in Parks Program and the NPS Youth Programs Division in partnership with Environment for the Americas.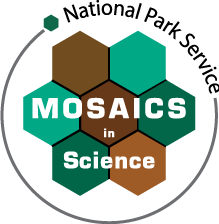 Program Objectives
Provide meaningful and relevant science-based internships for racially and ethnically diverse undergraduate and graduate students, and recent graduates;

Support high priority resource management and visitor education and interpretation projects in national parks;

Increase relevancy, diversity, and inclusion in the NPS workplace; and

Promote the National Park Service mission.
Visit our keyboard shortcuts docs for details
Duration:

4 minutes, 23 seconds
In interviews at Rocky Mountain National Park, 6 Mosaics in Science Interns share their experiences and offer advice to future and potential interns.
&nbsp
Learn about the Mosaics Program
Last updated: December 20, 2021