Mosaics Opportunities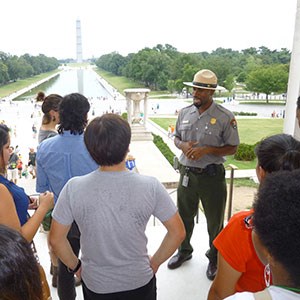 Each year Mosaics in Science internships will be offered in national parks across the United States. The application period will run from early December to January 24, 2021 for internships for the following summer. After the internship, a career workshop for program participants will be held in Washington DC. Check for positions on www.mosaicsinscience.org
Benefits:
$420-500/week stipend and park housing
All travel costs covered
Participation in end-of-summer career workshop
Professional development via weekly webinars
Eligible for Public Land Corps (PLC) Non-Competitive
Eligibility Requirements:
The Mosaics in Science program accepts applications from all qualified candidates who are nominated by Mosaics in Science partner organizations and meet the Mosaics in Science program eligibility requirements.
Age 18 to 30 inclusive, and military veterans up to age 35
US citizens or permanent legal residents (green card holders)
Have a strong interest or relevant experience in areas including inventory and monitoring, research, GIS and other technologies, interpretation and education, or other related fields
Racially diverse university students and recent graduates who are under-represented in natural resource fields are highly encouraged to apply
Must be able to pass a federal background check
For Direct Hire Authority (DHA) – Resource Assistant Positions: must be enrolled in an undergraduate, graduate, or PhD degree program at an accredited institution of higher education during the summer internship and graduate after the completion of the internship. Persons enrolled in a certificate program do not qualify for DHA positions.
All eligible candidates are given equal opportunity and selection decisions will be based solely on job-related factors.
Selection Criteria
Candidates may express interest in specific geographic and thematic areas. Specific assignments will be based on best fit with specific requirements of each NPS location. Applications will be reviewed and rated according to the following criteria:
Relevant educational and work experience
Oral and written communication skills
Professionalism, technical knowledge, and expertise
Adaptability, and ability to work in remote areas
Last updated: November 24, 2020