Get Involved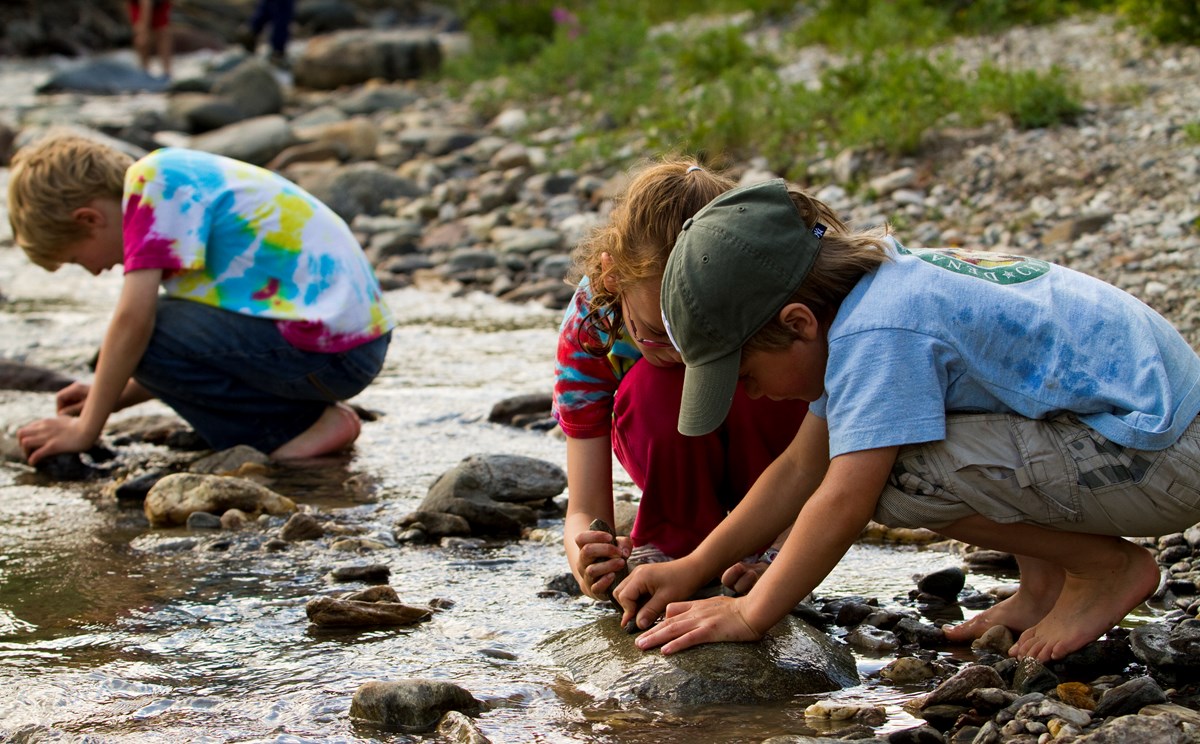 Did you know that there are lots of ways to help protect wetlands? The choices we make can play a role in ensuring that our wetlands and our environment stay healthy. As an agency or an individual, we have opportunities to work toward the goal of protecting wetlands and making sure that they continue to thrive in the future. You can get involved through play, learn or work!
Play
Get out and enjoy wetlands! Trails and boardwalks in wetland areas make it easy to explore them up close. Assateague Island, Cape Hatteras, Delaware Water Gap, Big Cypress, Gateway, Olympic, Death Valley and many other parks provide unique opportunities to get up close to the water, wildlife and plants found in wetlands. Many parks also have programs or events that offer insights into the complex and fascinating world of wetland ecology. Check your local park's website for a schedule of wetland-related talks, walks or other events. Bring your camera, your sketch pad, or your notebook, and even be prepared to get a little dirty if you like. After all, wetlands are where water and earth come together...and make mud!
Learn
Many parks offer special programs for schools and visiting families. Everglades National Park offers a community outreach program that brings school groups from south Florida to visit the park and learn first-hand about wetlands. Cape Cod National Seashore in Massachusetts conducts both school and public wetland programs. They include canoe and wading trips that explore the effects of water quality on aquatic life and explain how individuals can help protect our nation's wetlands. Ask at your local national, state, or county park if they offer ways to learn about wetlands. It's more fun if you go out and get your feet wet in the process!
You can also decide to prepare yourself for a career in protecting wetlands or other natural resources by furthering your formal education. Many colleges and universities offer undergraduate and graduate programs in wetland science, environmental policy, and natural resources management.
Work
Wetlands need you! If you like being outdoors and want to spend your career making a difference in our natural world, check out a sampling of job listings. Read some descriptions and pay attention to the requirements. Does it interest you? If you want to work in a national park, you can find job postings for all federal jobs at usajobs.gov. Most park staff start out as seasonal employees, working at a park during the busy summer field season (or winter season at hot weather parks like Death Valley and Everglades).
Last updated: April 28, 2016