What We Do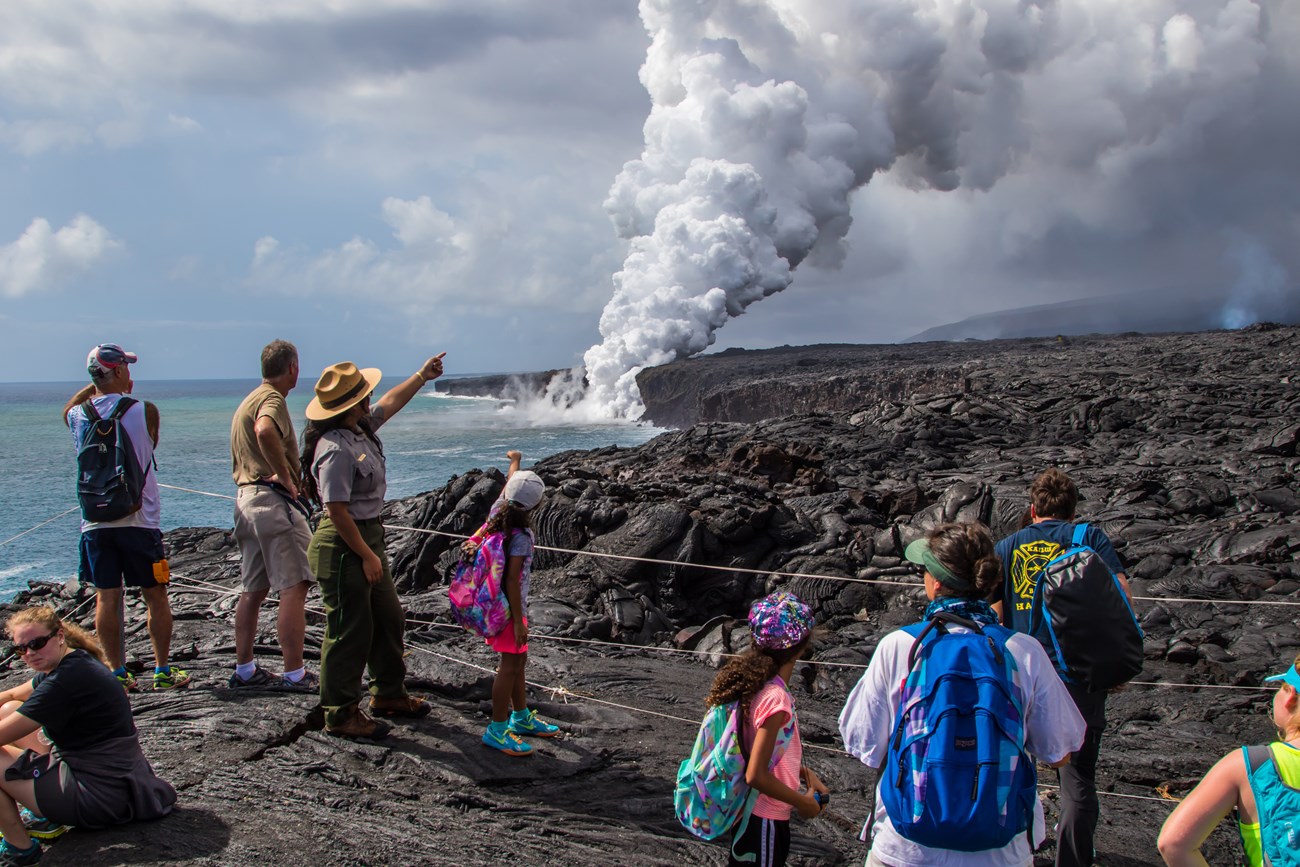 Geoconservation
The National Park Service works to conserve geologic resources and related visitor experiences as critical elements of overall natural resources stewardship. In nature, living (biotic) and non-living (abiotic) components of the ecosystem are inextricably linked, so NPS goals for conserving natural systems require attention to maintaining both biodiversity and geodiversity.

Earth scientists from many disciplines work to improve the Park Service's ability to gather, analyze, and use geoscience information. Geologic resources management is part of each park's natural resource activities. Learn more about servicewide Geoconservation Programs.
Geologic Resources Inventory
The Geologic Resources Inventory provides geologic map data and relevant geologic information to support resource management and science-based decision making in more than 270 parks throughout the National Park System.

Geological Monitoring—Volcanic Systems
Geological monitoring involves taking repeated measurements in order to detect long term change. Monitoring data can be used to help land managers assess whether changes in a geologic resource are within a normal range of variation, or if the observed changes dictate a corrective action in management practices.
Resource Management Activities—Volcanic Landscapes
Education
Educational programs support the National Park Service mission to protect and preserve park resources and values for the enjoyment of present and future generations. Parks and programs deliver geoscience information and stories about geoheritage issues so people understand, value, and support science-based management in national parks.
Last updated: October 6, 2022