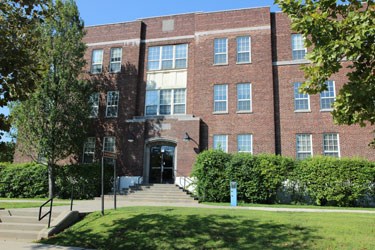 The New York Field Office is responsible for the law enforcement functions in the Jamaica Bay and Staten Island Units of the Gateway National Recreation Area (GNRA), as well as at the Statue of Liberty/Ellis Island National Historic Site. Headquartered on Fort Wadsworth in Staten Island, New York, the U.S. Park Police has served at GNRA since its inception in 1974.
Fort Wadsworth National Historic Site on Staten Island became part of the GNRA in 1994. The site also houses several military and DOD agencies, to include the United States Coast Guard and United States Army. There is a large military housing area that is patrolled jointly with the U.S. Coast Guard Police. Patrol operations are divided, with the Jamaica Bay Unit located on Floyd Bennett Field in Brooklyn and the Staten Island Unit in Fort Wadsworth.
Widely diversified methods to patrol these areas, to include cruisers, horses, boats, motorcycles, and bicycles, are necessary to cover the roadways, beaches, recreation fields, waterways, and wooded areas that make up the zones of patrol. Riis Park in Rockaway, Queens and Great Kills Park in Staten Island are two heavily visited major beaches located within GNRA.