Network to Freedom Photo Contest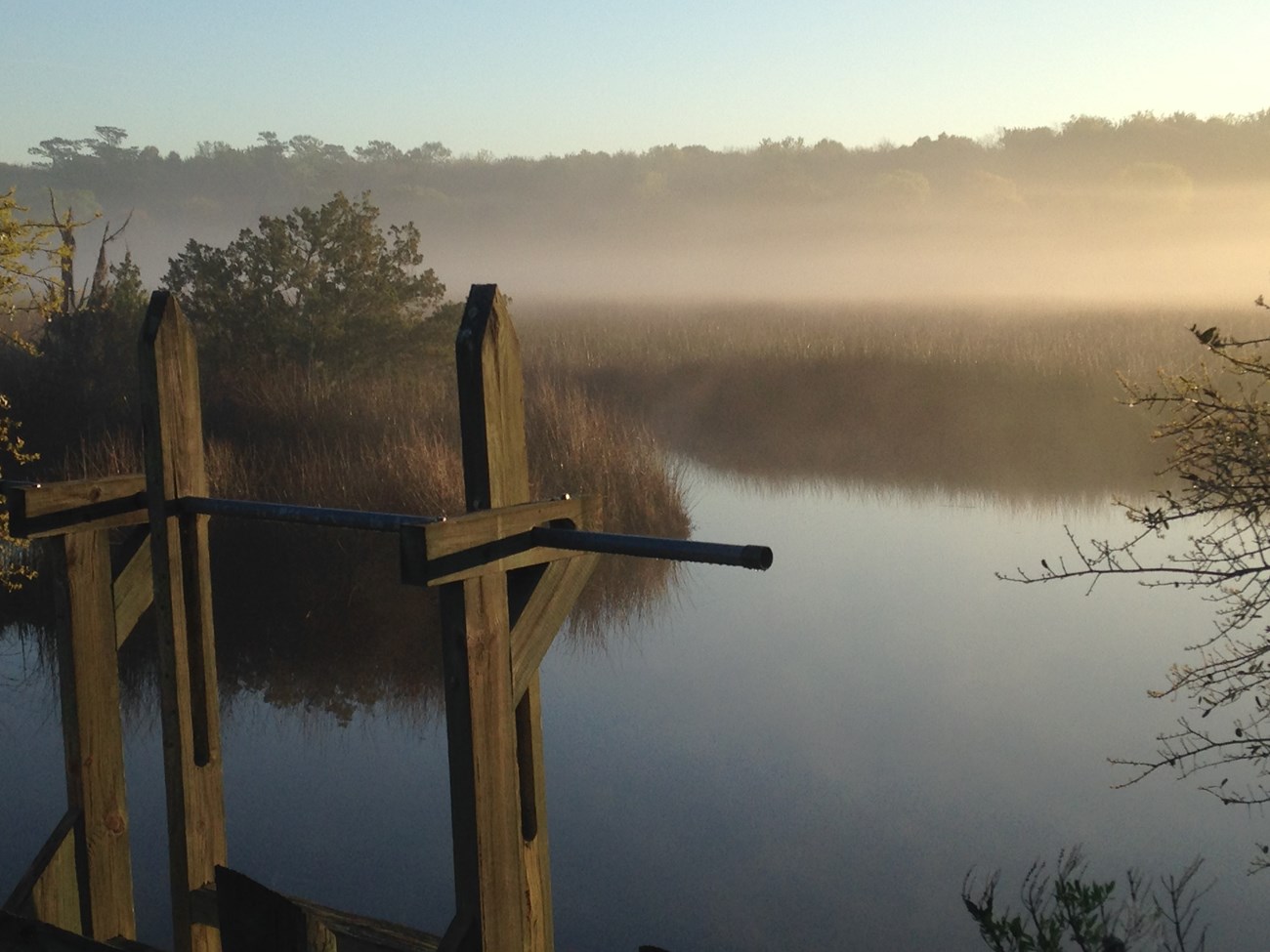 The results are in!
The results of the first Network to Freedom Photo Contest are in! Thank you to all Network to Freedom Members who participated. The winning photograph was submitted by Shawn Halifax. Titled, "Towards daybreak they marched on calling out Liberty," the photo depicts the Network to Freedom Listing, "Stono Slave Rebellion at the Elliot and Rose Plantations."
Use the Photo Gallery to explore all of the entries to the Photo Contest.
---


The National Underground Railroad Network to Freedom Program welcomes submissions for their first Network to Freedom Photo Contest. The Network to Freedom Program is looking for photographs that show the diversity of Network to Freedom Listings, the dedication of Network to Freedom Members, and the power of place based Underground Railroad storytelling.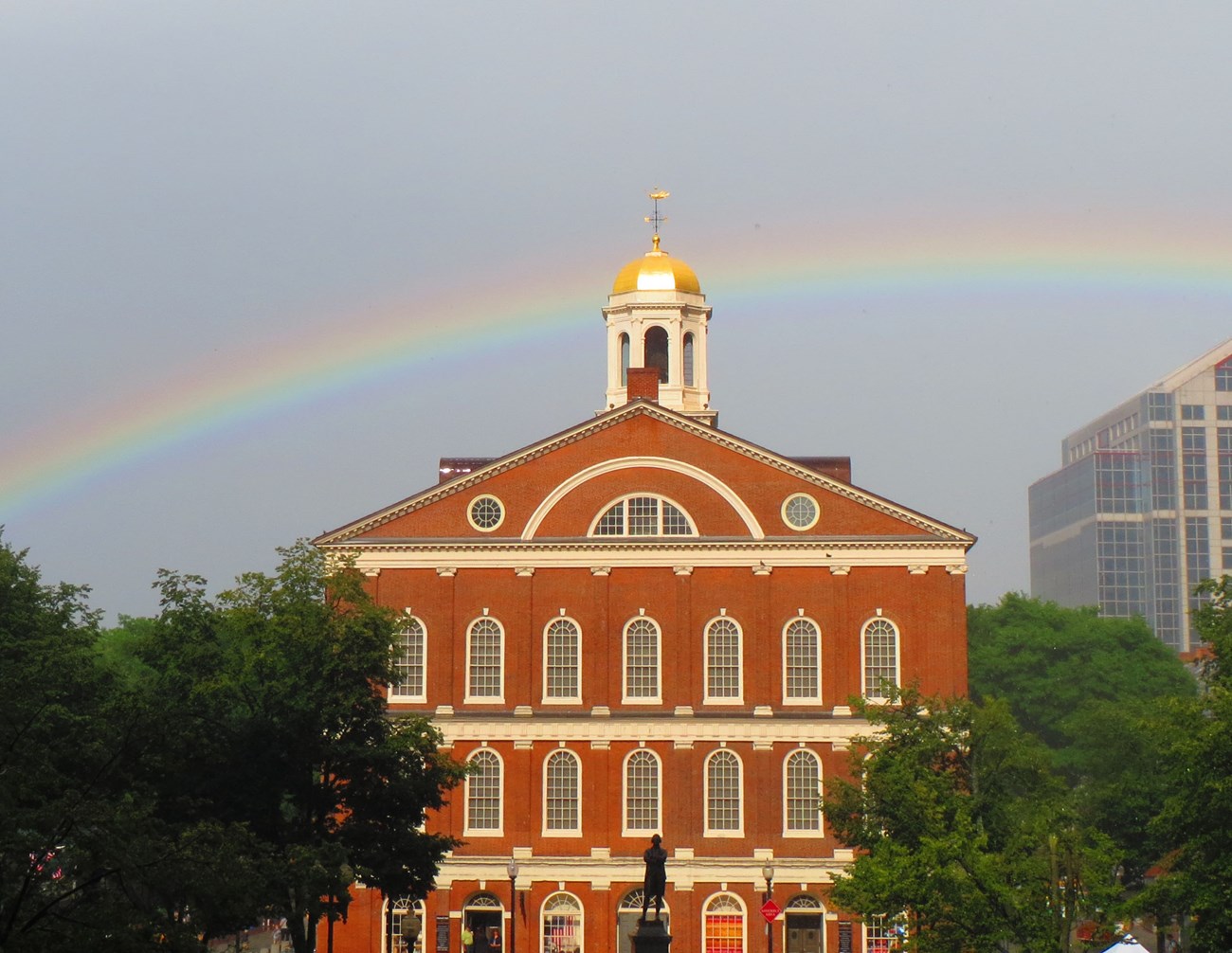 Submissions are due Friday, September 17 at 11:59 EST.
All entries must be submitted electronically. To submit an entry to the contest, photographers will email entries to e-mail us. The email should include:
Completed Model Release Form (if applicable)

Written permission of listing owner to take photograph on privately owned property (if applicable).
In some cases, the files outlined here, specifically the photographs, might be too large to submit in one email. In those cases, the photographer will submit the entry forms via email, and a member of the Network to Freedom team will provide alternative instructions.
Once the entries are received, a receipt will be returned confirming submission.

Guidelines
Photo Categories
Living History – living historians portraying accurate impressions of the experiences of freedom seekers.

Landscapes – Depicts landscapes that contributed to the Underground Railroad

Listings – high quality photographs of Network to Freedom Sites, Facilities, and Programs

Behind the Scenes – What kind of work happens behind the scenes to make preservation and interpretation of Underground Railroad sites and stories and public education possible?
Network to Freedom in Action – How are Network to Freedom members impacting their communities today?

Youth (17 & Under) - Any entry by photographers 17 years of age or younger. Photographs must fit into one of the categories above.
Eligibility
The subject of the photographs must reflect the photo categories outlined above.
If taking a photograph of a privately owned site, the owners privacy must be respected. Thus, the property owner's permission must be retained prior to photo submission. Any photograph submitted of a property whose owner does not want the property to be photographed will be disqualified. If the property owner reflected in their Network to Freedom application that they do not want their address made available for publication, that anonymity will be respected.
The purpose of this photo contest is to share the diversity and dedication of Network to Freedom Listings and Members. The Network to Freedom Program does not endorse any private companies, political parties/candidates, or religious beliefs. Any photograph with a subject that appears to do so will be disqualified.
Alterations to Photos
The photographs must not be altered beyond digital optimization. Any photographs that have been drastically altered will be disqualified.
Appropriate alterations to photographs include:
Adjustments to Color

Adjustments to Contrast

Adjustments to brightness and sharpness
Black and White Conversions

Removal of Dust and Scratches

Cropping

High dynamic range imaging is acceptable in all categories.

Stitching is acceptable when composing a photograph of a landscape.
Inappropriate alternations to photographs include:
Composites (combination of two or more photos, not of the same scene)

The addition, duplication, deletion or moving of objects in the photos

Digital effects that do not show the scene in its natural way.
People may be included in images. If a person is in a photograph, the submission must include a model release form.
Photo size recommendations
Entries will be displayed on the internet, and selected images may be reproduced in print and/or other venues. We recommend ensuring your photo can be reproduced at minimum 11" x 14". There are no file size restrictions; however, keep in mind photos taken with lower megapixels may restrict the sizing of enlargement for display.
Rules for Submission
Entries that do not comply with the rules will be disqualified.
Whenever possible, showcase the freedom seekers' experience.

Photos should in some way include a Network to Freedom listing.

Contest is open to all photographers except NPS employees and their immediate families and household members.

Any photo depicting illegal activity will be disqualified.
The Network to Freedom Program does not endorse any private companies, political parties/candidates, or religious beliefs. Any photograph with a subject that appears to endorse a private company, political parties/candidates, and/or religious belief will be disqualified.

Entries are limited to 3 photos per photographer.

Entries must be the original work. The photographer must own the copyright to the image and must agree to allow the NPS to use the images in publishing and merchandising without compensation to the copyright holder.

Previously published or sold photos may not be submitted.

Photos containing recognizable images of people must be accompanied by a model release.
Photo must not contain any copyright, watermark, stamp, etc.

Submissions must be digital. See section labelled Submission, Required Documents, and Deadline for details.

Each image must be labeled with your last name, first name, brief title and category. For example:
PhotographerLastName_PhotographerFirstName_ListingName_PhotoTitle_Date.
Entries will not be disqualified for failing to name files as requested; however, following these instruction will ensure proper attribution.

Photos must be submitted with a completed Contest Entry Form, Photo Release Form, and Model Release Form if a person is included in the photograph. If a photograph is taken on private property, written permission of the property owner to take a photograph on privately owned property must be presented. Any photos submitted without the appropriate documentation will be disqualified.
Selection Process
Judging will be conducted by an anonymous, interdisciplinary, third party group. No employee of the NPS will participate in the judging of entries nor have influence in the decision. Entries will be judged on technical excellence, originality, creativity, visual impact, and artistic merit. Judges decisions are final.
Questions?
Please feel free to e-mail us with any questions you might have.
Last updated: April 28, 2023