Network to Freedom Grant Program
2022 Grants Awarded
The National Park Service announced the award of $150,000 in National Underground Railroad Network to Freedom (NTF) Grants to 26 existing and prospective Network to Freedom members. This grant program, funded by the 400 Years of African American History Commission (400 YAAHC) and administered through the Association of African American Life and History (ASALH), will support community work to document, preserve, and interpret Underground Railroad history. To learn more about which Network to Freedom members received grant funding, check out our latest press release below.

The Network to Freedom funds competitively selected projects from member sites, programs, and facilities, when appropriations are available. Future funding opportunities will be announced on their website.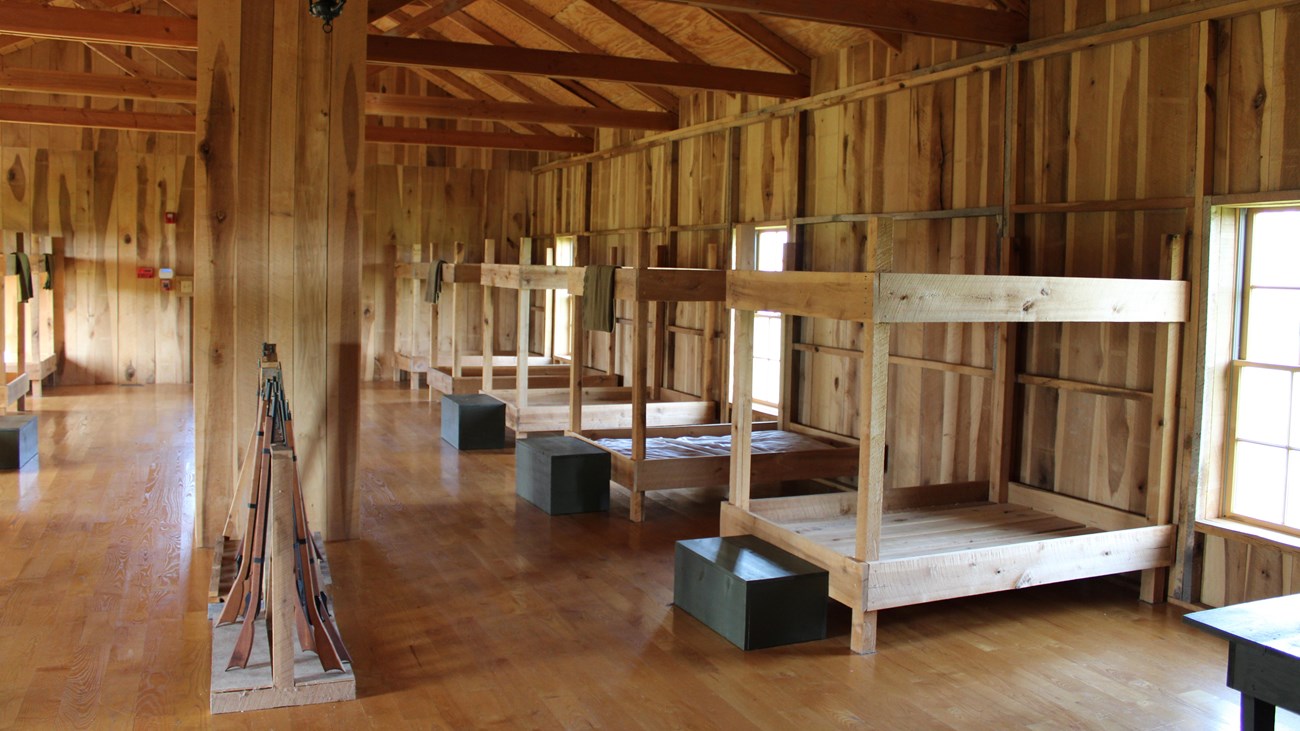 Network to Freedom Grants Awarded
The National Park Service announced the awarding of $150,000 in Network to Freedom Grants. Read our latest news release.
Frequently Asked Questions
The Network to Freedom Program currently has no grant applications open. Future funding opportunities will be posted to our website and distributed via our mailing list. To join our mailing list, email network_to_freedom@nps.gov.
The Network to Freedom Program currently has no grant applications open.
Yes – only Network to Freedom Members are eligible to apply for grant funding.
The National Park Service supports projects that achieve the goals of preservation, interpretation, and education of Underground Railroad history. Specifically, the projects should support or enhance the Underground Railroad associations for which site, program, or facility was listed in the Network to Freedom. Examples of projects that support these objectives include but are not necessarily limited to:
Markers or signs identifying the site as being in the Network to Freedom

Interpretive markers, brochures, exhibits, websites;

Historical research in support of interpretation or publications;

Oral history and documenting oral traditions;

Educational curricula and lesson plans;
Cultural Resource surveys;

Archeological surveys;

Preservation and restoration of historic buildings, structures, landscapes;

Projects to enhance accessibility of sites and programs (including installation of ramps or lifts)

National Register documentation and nominations;
Workshops and public educational programs;

Technical assistance in associated site and/or landscape identification; and

Preservation and stabilization of cultural artifacts, collections, and documents.
A committee of reviewers, including National Park Service Network to Freedom regional program managers, other National Park Service staff, and non-National Park Service reviewers will rank applications and make funding recommendations. The following criteria will be used to rank project applications:
Need for the Project

Work Plan and Time Line for Project Completion

Project Outcomes

Project Budget
Bonus: New Grant Recipients

Bonus: Matching Funds

Bonus: Projects which highlight the connections between Underground Railroad activism and struggles for access to education, suffrage, and/or public accommodations
If the site/program/facility is accepted to the Network to Freedom, you can absolutely submit a grant application. We recommend you begin thinking about how you might answer the questions on the grant application form until you receive an official notice of your acceptance to the Network.
No. All grant projects must specifically address the Underground Railroad. So a project that looks at little known stories, but does not have a clear connection to the Underground Railroad, is not eligible to apply for funding.
Last updated: October 18, 2022