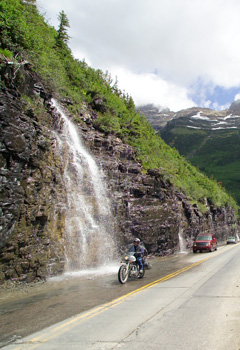 Soundscapes, acoustic resources, and the acoustic environment are unique and essential national park resources. The goals of acoustic resource management are to protect the acoustic environment itself, cultural landscapes, wilderness character, wildlife communication and behavior, wildlife habitat, and ecological processes.

The quality of these resources depends on proactive management of sounds and reduction of noise in national parks. Soundscape management is becoming more complex and challenging as threats to sound resources increase. Changes in human use and land use patterns continually change the acoustic environment. This makes resource planning an essential step in addressing threats to park resources from noise or other changes to the acoustic environment. The Natural Sounds and Night Skies Division helps parks incorporate the protection of acoustical environments into all types of park management plans, whether they are long-range plans (e.g., General Management Plans), shorter-term resource plans (e.g., Wilderness Management Plans, Soundscape Management Plans) or noise-source specific plans (e.g., Air Tour Management Plans, Transportation Plans).
Preservation of the acoustic environment and noise management can be accomplished in all aspects of park management.Effects of noise can be reduced through scheduling of noisy activities to avoid quiet times of day, using quieter machines and motors, or using acoustic barriers to contain noisy activities. Find out how you can help minimize noise.
Learn about the types of sounds we protect in national parks at Sounds We Protect. More information on how the National Park Service works to manage the acoustic environment in parks can be found on our Overflights, and Policies and Authorities web pages.