Policies and Authorities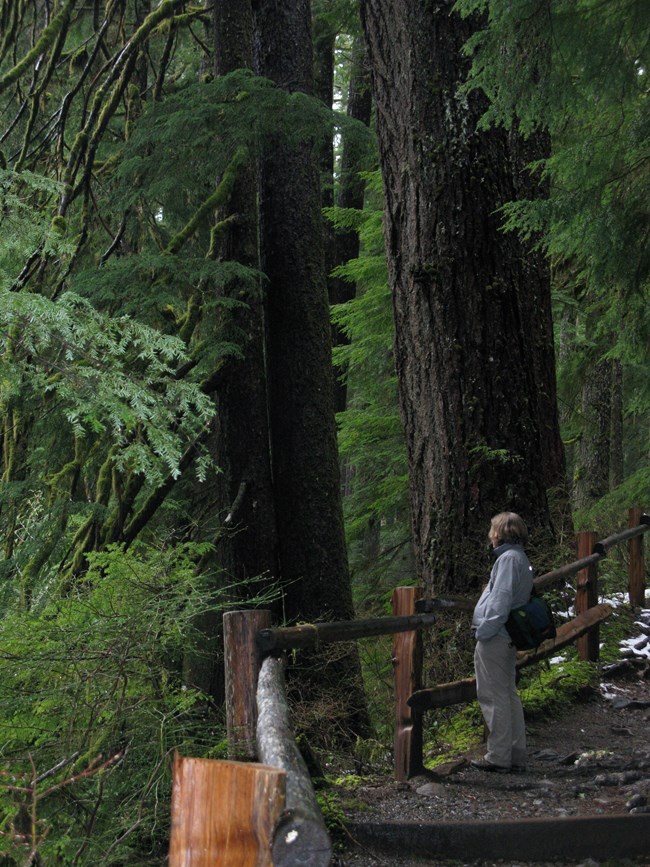 Preservation of acoustical environments and noise reduction in parks are guided by several important laws, regulations, and policies.
General
This act establishes and authorizes the National Park Service "to conserve the scenery and the national and historic objects and the wild life therein and to provide for the enjoyment of the same in such manner and by such means as will leave them unimpaired for the enjoyment of future generations."
This act affirms and clarifies the NPS mission and authority. It states: "The authorization of activities shall be construed, and the protection, management, and administration of these areas shall be conducted in light of the high public value and integrity of the National Park system and shall not be exercised in derogation of the values and purposes for which these various areas have been established."
Noise Control Act of 1972
This act establishes a national policy to promote an environment free from noise that jeopardizes health and welfare. The Congress declares that "it is the policy of the United States to promote an environment for all Americans free from noise that jeopardizes their health or welfare. To that end, it is the purpose of this Act to establish a means for effective coordination of Federal research and activities in noise control, to authorize the establishment of Federal noise emission standards for products distributed in commerce, and to provide information to the public respecting the noise emission and noise reduction characteristics of such products."
NPS Soundscape Management
NPS Director's Order #47: Soundscape Preservation and Noise Management
This is the primary internal noise management policy guidance for NPS managers. Building on the NPS Management Policies, this order directs park managers to (1) measure baseline acoustic conditions, (2) determine which existing or proposed human-made sounds are consistent with park purposes, (3) set acoustic management goals and objectives based on these purposes, and (4) determine which noise sources are impacting the park and need to be addressed by management.

Management Policies 2006, 4.9 – Soundscape Management
This section of the 2006 Management Policies states, "Using appropriate management planning, superintendents will identify what levels of human-caused sound can be accepted within the management purposes of parks... In and adjacent to parks, the Service will monitor human activities that generate noise that adversely affects park soundscapes, including noise caused by mechanical or electronic devices. The Service will take action to prevent or minimize all noise that, through frequency, magnitude, or duration, adversely affects the natural soundscape or other park resources or values, or that exceeds levels that have been identified as being acceptable to, or appropriate for, visitor uses at the sites being monitored."

Management Policies 2006, 5.3.1.7 – Cultural Soundscape Management
This section of the 2006 Management Policies states that, "The Service will preserve soundscape resources and values of the parks to the greatest extent possible to protect opportunities for appropriate transmission of cultural and historic sounds that are fundamental components of the purposes and values for which the parks were established."

Other sections of Management Policies 2006 that direct NPS management of noise include Recreational Activities (8.2.2), Use of Motorized Equipment (8.2.3), Overflights and Aviation Use (8.4), and Wilderness Protection and Management (6.3.4.3).
NPS Overflights Management
The Natural Sounds and Night Skies Division works cooperatively with the Federal Aviation Administration (FAA), National Park Service units, and air tour operators to develop air tour management agreements. The agreements are designed to protect park resources and visitor use without compromising aviation safety or the nation's air traffic control system. They establish conditions for conducting air tours, including specific routes, altitudes, number of flights, type of aircraft, hours of operations, and reporting requirements.
National Parks Air Tour Management Act of 2000 as amended.
The National Parks Air Tour Management Act has been amended several times by separate public laws. 49 United States Code Section 40128, Overflights of National Parks, collates the original law with subsequent amendments, and deletes language that has been repealed.

National Parks Overflights Act of 1987 (Public Law 100-91)
This Act of Congress mandated a number of studies related to the effects of overflights on parks and directed the National Park Service to report to Congress its results. In July 1995, NPS published a Report to Congress, Report on Effects of Aircraft Overflights on the National Park System.

NPS Overflights and Aviation Uses Policy 8.4
This section of the 2006 Management Policies discusses Alaska and Remote Areas, Education, General Aviation, Administrative Use, Military Aviation, Commercial Air Tour Management, Permitted Overflights, and Airports and Landing Sites.

Motorized Equipment in National Parks
The Management Policies 2006 outlines motorized, off-road vehicle use for snowmobiles, personal watercraft use, and other purposes in Section 8.2.3: Use of Motorized Equipment. These include:
36 CFR Section 2.12 Audio Disturbance
Under this section the following is prohibited: Operating motorized equipment or machinery that exceeds a noise level of 60 decibels measured on the A-weighted scale at 50 feet, or, if below that level, nevertheless makes noise that is unreasonable.

36 CFR Section 2.18 Snowmobiles
Under this section the following is prohibited: Operating a snowmobile that makes excessive noise. Excessive noise for snowmobiles manufactured after July 1, 1975 is a level of total snowmobile noise that exceeds 78 decibels measured on the A-weighted scale at 50 feet.
Last updated: July 27, 2018