Public Health Information for the Park Partner Community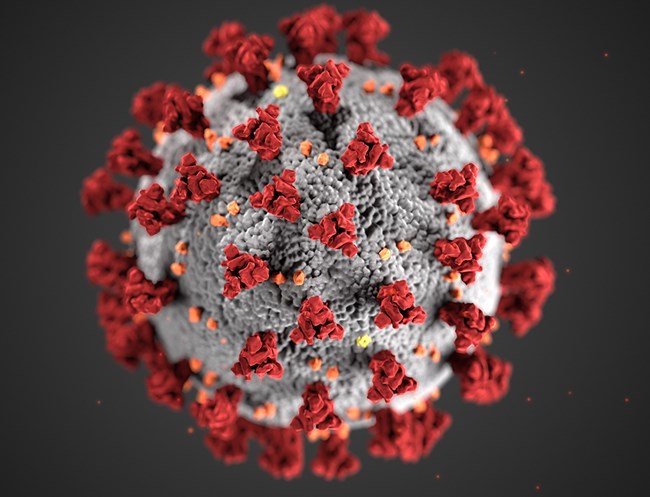 We appreciate that partners and park managers continue to work cooperatively to respond to the coronavirus pandemic to ensure guest, customer, and employee safety and health and to provide clear and accurate communications to our visitors and customers.
This space provides information and updates about public health matters that are of importance to our partner community including commercial service providers such as concessioners, commercial use authorization holders, and leaseholders as well as partners such as cooperating associations, friends groups and authorized philanthropic partners, education partners, volunteer groups, and others.
Current Status of the NPS
Information about the NPS response to the coronavirus pandemic is available at nps.gov/coronavirus. Links to this page are also posted on the NPS national social media accounts (Facebook and Twitter).
Aligning Our Invitation to the Public
#PlanLikeAParkRanger
Summer is here and many national parks are experiencing an especially busy season in 2021—and as park partners, we know that this impacts you, too. The NPS #PlanLikeAParkRanger campaign encourages trip planning to ensure visitors plan ahead and understand what to expect at destination parks. A page for partners provides more details about how to engage.
#RecreateResponsibly
Throughout the COVID-19 pandemic, the NPS has been engaged in messaging around safe and responsible visitation. The #RecreateResponsibly campaign supports the global effort to slow the spread of COVID-19 and shares more familiar messages such as Leave No Trace. In parks as well as in the digital space, staff and partners have posted signs and shared informational graphics as public health reminders. Operational/on-site partners can work with partner parks to access and print these signs, materials, and graphics. Additional information is on the Recreate Responsibly page on NPS.gov, including tips for planning a park visit. Please share these messages with your customers and audiences.
What Partners Can Do During the NPS Response
We ask for your assistance in several ways:
Information Being Provided to Your Customers
Our Washington Office of Communications, in coordination with the Department of the Interior Communications Office, works closely with regional and park public information officers to respond to media and public inquires. We request that you work with your NPS park contacts as you normally would to review information you are communicating with your customers. They will quickly respond to your requests.
Commercial visitor service providers, cooperating association staff, as well as NPS employees, volunteers, and other partners often engage in meaningful, positive conversations and dialogue with visitors throughout our parks. Occasionally, however, a situation that requires practiced skills in de-escalation may arise. Conflict de-escalation strategies can make all the difference in these circumstances. (Registration is available through your park partner.)
Discussion Guides also provide techniques and insights for keeping lines of communication open with visitors and invite mutual learning. (Registration is available through your park partner.)
Safety and Health Practices
Partners should utilize the guidance and practice the preventive measures recommended by the Centers for Disease Control and Prevention. As the science is updated and conditions change, public health recommendations will continue to evolve. The NPS has issued the following guidance relevant to partners to help address the implementation of CDC guidance in your park operations. This guidance will continue to expand and will be updated as appropriate.
Universal Masking Requirement for Shared Indoor and Designated Outdoor Spaces 
Visitors to national parks are coming from locations across the country, if not across the world. Because of this and recognizing that the majority of the United States is currently in substantial or high transmission categories, the National Park Service is implementing a service-wide mask requirement to ensure our staff and visitors' safety. On August 16, the NPS issued guidance for universal mask wearing in shared indoor and designated outdoor spaces that applies to everyone, including cooperating associations, commercial service providers (i.e., concessioners and commercial use authorization holders), and other partners. Commercial service providers and partners should work with their park superintendents to implement these new requirements including posting signs at all entrances and places of communal gathering and updating their web sites providing notice of the mask wearing requirement. 
Transportation
On June 10, the CDC posted an updated Requirement for Face Masks on Public Transportation Conveyances and at Transportation Hubs, including:
CDC announced that it will be amending its Face Masks Order to not require people to wear a mask in outdoor areas of conveyances (if such outdoor areas exist on the conveyance) or while outdoors at transportation hubs.

CDC announced that until it can amend the order, it will exercise its enforcement discretion to not require wearing a mask in outdoor areas of transportation conveyances (if such outdoor areas exist on the conveyance) or while outdoors at transportation hubs.

CDC continues to recommend wearing of masks in these areas by people who are not fully vaccinated.
These CDC changes modify applicable sections on mask-wearing requirements for transportation systems provided in NPS Transportation System Operations, including:
Guidance on Mask-Wearing for Commercial Service Providers and Other Partners (above)
Possible Exposure
If you have employees, guests, or customers who report a possible exposure, suspect or confirmed case of illness from the COVID-19 virus, please immediately contact the park so that they can work with you to coordinate with public health authorities.
Changes in Your Operations
As always, when you make changes in your operations—whether reducing, closing, or resuming your operations—please work with your park manager, or appropriate regional offices if your operations cover multiple regions, before taking that action. They will help work through any considerations, logistics, notifications, and communications.
Where to Find Other Information
Volunteer Organizations
Partner organizations that manage volunteers should be in touch with the local NPS VIP coordinator or park manager for updates or with questions. If your work is done under a grant or cooperative agreement and you have additional questions, please contact your Federal Assistance Awarding Officer.

As always, the partnership teams across the National Park Service are ready to assist. Please let us know how we can help you navigate the many changes happening around us.
Last updated: October 6, 2021