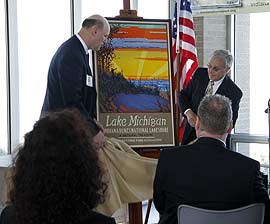 Friends Groups
Over 200 Friends Groups partner with national parks nation-wide, carrying out projects and programs that are as diverse as the parks they partner with. Despite this diversity, they all have one thing in common -- their passion for parks.
From hosting special programs and events to supporting critical research and restoration projects, enhancing educational opportunities, and raising funds to rehabilitate centuries old structures and build visitor facilities; Friends Groups benefit parks in so many ways.
There are many ways you can participate in Friends Group activities, initiatives, and events. Select your favorite park and discover how you can get involved in partner efforts!