Women's History Month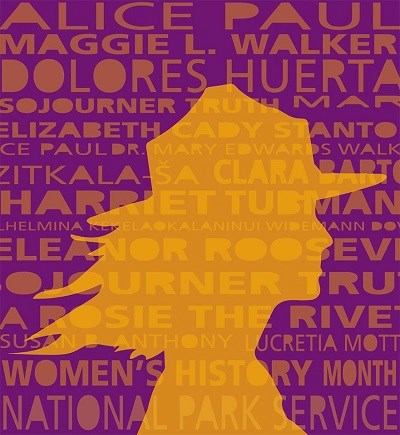 Every March during Women's History Month and throughout the year, the National Park Service and our partners commemorate the role of women in American history. Visit any of the more than 400 national parks across the country or join a ranger program to learn more or reflect on women's contributions of past and present. Following the centennial of the 19th Amendment in August 2020, we are exploring stories of women of all cultural backgrounds and traditions who have engaged in civic life throughout American history and earlier, as well as leaders, trailblazers, and pioneers in stewardship of public lands today.

Inspired by something you've learned or found a bit of family history in a national park? Share your experiences on social media using #FindYourPark or #EncuentraTuParque.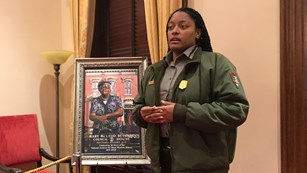 Women's History
Explore a variety of women's history topics any time of year shared in national parks and communities across the country.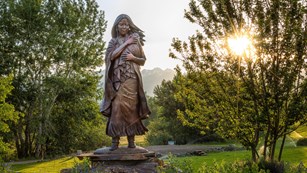 Featured Places
Travel where women made history—in person or virtually—with featured places connected through themes and stories.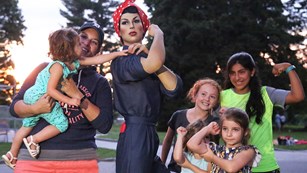 Educators Portal
Find distance learning opportunities, lesson plans, and other educational material about history and heritage for all age groups.
National Park Foundation
The National Park Foundation (NPF), an official partner of the National Park Service, continues to explore women's history remembered and represented in national parks and how the current generation of women leaders are connecting people to their public lands.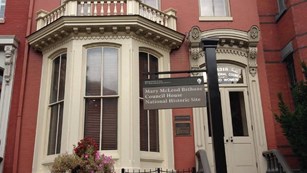 Trailblazing Women
Tour national parks that honor the legacies of trailblazing women who shaped the history of the nation.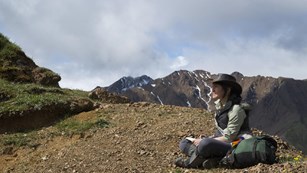 Every Park Has a Connection to Women
Women's contributions haven't historically been recognized at the forefront of US history, but it has always been there to tell.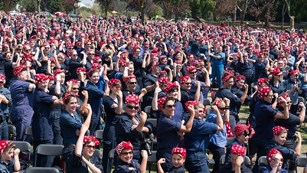 Women in Wartime
Follow the service, sacrifices, and bravery of women amidst times of war throughout our nation's history.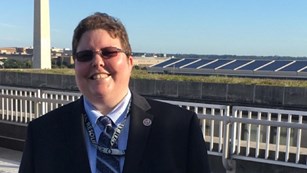 More than the Stuff of History
Megan Springate brings the stories of the women's suffrage movement and 19th Amendment to the forefront during centennial commemoration.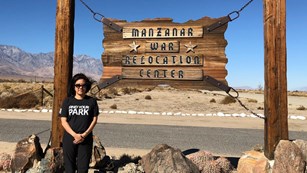 The Power of Place
From Assateague to Manzanar, NPF's Kim Hirose Tobe shares how national parks and her personal story are intertwined.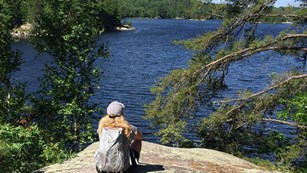 Voyage to the Top
Follow the journey of Christina Hausman Rhode, executive director of Voyageurs National Park Association.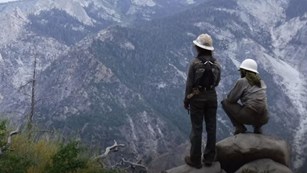 The Grit & Passion of Park Trail Crews
Watch a short film about the journey of women living in a park working on a trail crew all summer.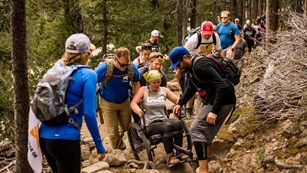 Adaptive Adventuring Through Parks
Nerissa Cannon has always used national parks for adventure and pushing the bounds as a rock climber.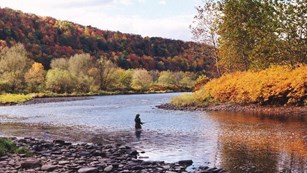 Hooked on Fishing in Parks
Sue Daignault, a fly fishing instructor with a partnership, is sharing the benefits and mindfulness of the sport with others.
Spotlight on the 19th Amendment Centennial
August 26, 2020, marked the 100th anniversary of the ratification of the 19th Amendment of the US Constitution that gave women the legal right to vote but did not always protect every woman's right to vote in practice. In commemoration of the centennial, we are exploring the complex history involving Americans of all backgrounds fighting for and against women voting. Read stories about people's roles in the suffrage movement and beyond as the struggle for civil rights and to open more doors in civic engagement continued.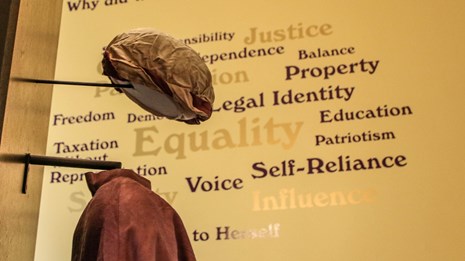 The 19th Amendment
Learn more about the history of the 19th Amendment and find resources, including articles, education tools, timelines, maps, and more.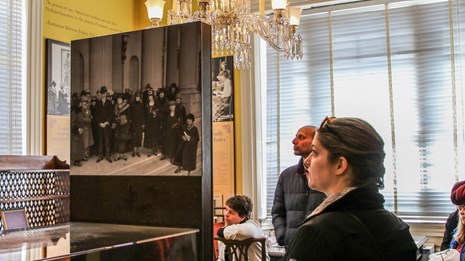 A Crash Course
Brush up on your 19th Amendment knowledge with a brief overview of its history, key players, and legacy.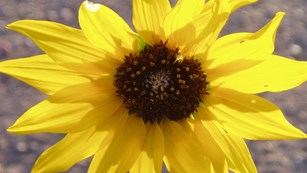 Symbols of the Suffrage Movement
Recognizable symbols were used throughout the women's suffrage movement to invoke a narrative.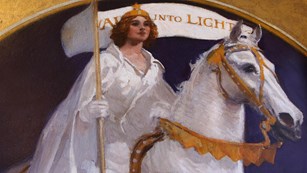 Race to Ratification
Follow the progress of the 19th Amendment state by state 100 years after each state ratified it.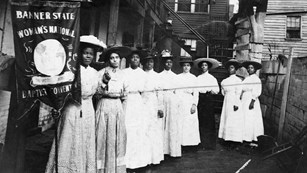 Still Denied the Vote
Even after the ratification of the 19th Amendment, many American women were still unable to cast a ballot.
A Continuing Tradition of Service
Women have played an important role in the preservation and stewardship of many places that are now national parks since before the creation of the National Park Service. Today a tradition of service and leadership continues with employees, volunteers, interns, and partners in many National Park Service career fields, including natural and cultural resource management, law enforcement, interpretation, administration, and much more.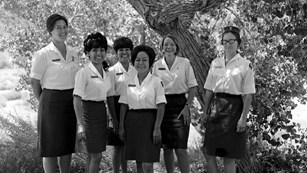 Historic Women of the Service
Explore the stories of some of historic women and the times and places where they laid the foundation for the National Park Service.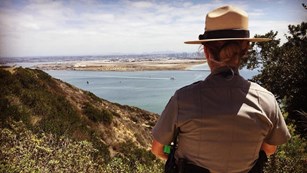 Women in the National Park Service
Women have shaped the National Park Service since its early days, but opportunities have come a long way since 1916.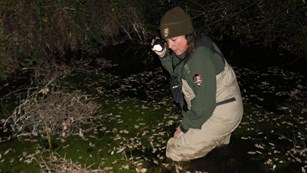 Women In Science
Biologists, geologists, entomologists, engineers, wildlife veterinarians and much more. ear their stories and learn more about their work.
Featured Parks and Places
Stories of women involved in civic engagement can be found in every national park in both the past and present as women continue to play an important role in the management of public lands. Other places where women made history are preserved in local communities through National Park Service programs and partnerships. Here are a few parks and places that were created or recognized specifically to honor women actively involved in civic life.
Last updated: February 28, 2021