Women's History Month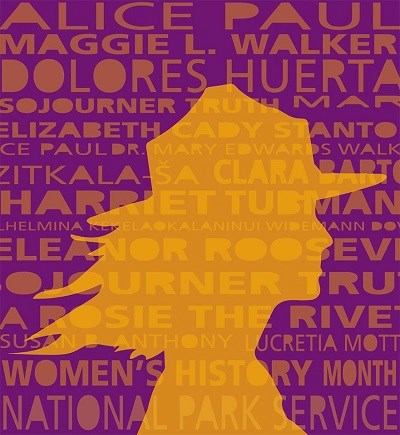 Every March during Women's History Month and throughout the year, the National Park Service and our partners commemorate the role of women in American history. Visit any of the more than 400 national parks across the country or join a ranger program to learn more or reflect on women's contributions of past and present.

Inspired by something you've learned or found a bit of family history in a national park? Share your experiences on social media using #FindYourPark or #EncuentraTuParque.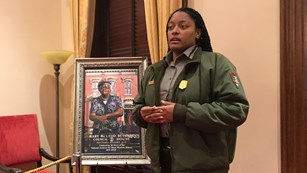 Women's History
Explore a variety of women's history topics any time of year shared in national parks and communities across the country.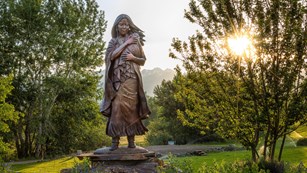 Featured Places
Travel where women made history—in person or virtually—with featured places connected through themes and stories.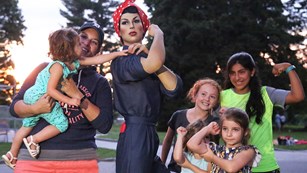 Educators Portal
Find distance learning opportunities, lesson plans, and other educational material about history and heritage for all age groups.
Women Who Have Shaped Our Nation
Visit our keyboard shortcuts docs for details
Duration:

1 minute, 48 seconds
These women and countless others—seen and unseen—shaped our nation. Explore their stories and celebrate women's history in national parks. Some rights reserved.
Featured Stories
During this year's Women's History Month, we join our partners and others across the country in highlighting the role of women of all cultures in providing healing and hope throughout history. Join the conversation on social media using #WomensHistoryMonth.
Harriet Tubman 200th
A nationwide commemoration begins this month to mark what is believed to be the 200th anniversary of Tubman's birth.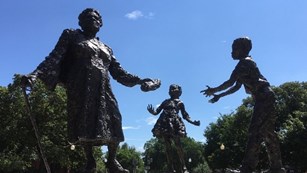 Black Women and the Fight for Equality
Black women have always served on the front-line in the fight for equality. Follow the journeys of some influential advocates in US history.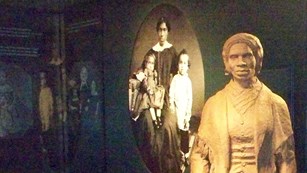 Voice through Vote
Black women fought for the voting rights of marginalized groups. Their efforts helped with the passing of the 15th and 19th Amendments.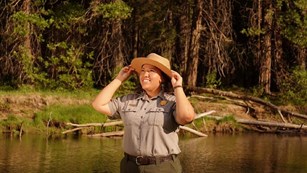 Voices of Change
An oral history project is capturing the stories of National Park Service staff making a difference as stewards and storytellers.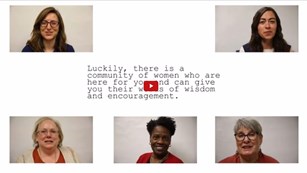 "Dear Future Girl Conservationist"
A community of National Park Service women in many fields of science give encouragement to the next generation of conservationists.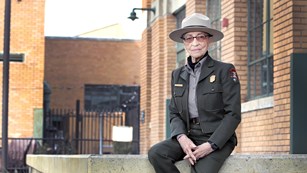 Founding Women
Meet a few women who harnessed their public voices to protect powerfully important American places that became national parks.
A Continuing Tradition of Service
Women have played an important role in the preservation and stewardship of many places that are now national parks since before the creation of the National Park Service. Today a tradition of service and leadership continues with employees, volunteers, interns, and partners in many National Park Service career fields, including natural and cultural resource management, law enforcement, interpretation, administration, and much more.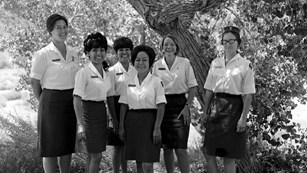 Historic Women of the Service
Explore the stories of some of historic women and the times and places where they laid the foundation for the National Park Service.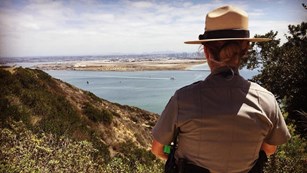 Women in the National Park Service
Women have shaped the National Park Service since its early days, but opportunities have come a long way since 1916.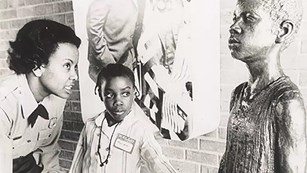 Their Stories
A growing collection of stories from our archive collection spotlights women supporting the mission of the National Park Service.
Featured Parks and Places
Women's history is found in every national park as women continue to play an important role in the management of public lands. Other places where women made history are preserved in local communities through National Park Service programs and partnerships. Here are a few parks and places that were created tor recognized specifically to honor women leaders.
Calendar of Events
Set the calendar to March to find in-person and virtual events, tours, festivities, and other programs hosted by national parks for Women's History Month. Use this calendar to also look ahead to find more women's history programs throughout the year. Find tips to recreate responsibly when visiting a park.
Search Filters
By Park
By State/Territory
By Event Type
Last updated: March 28, 2022