Veterans Day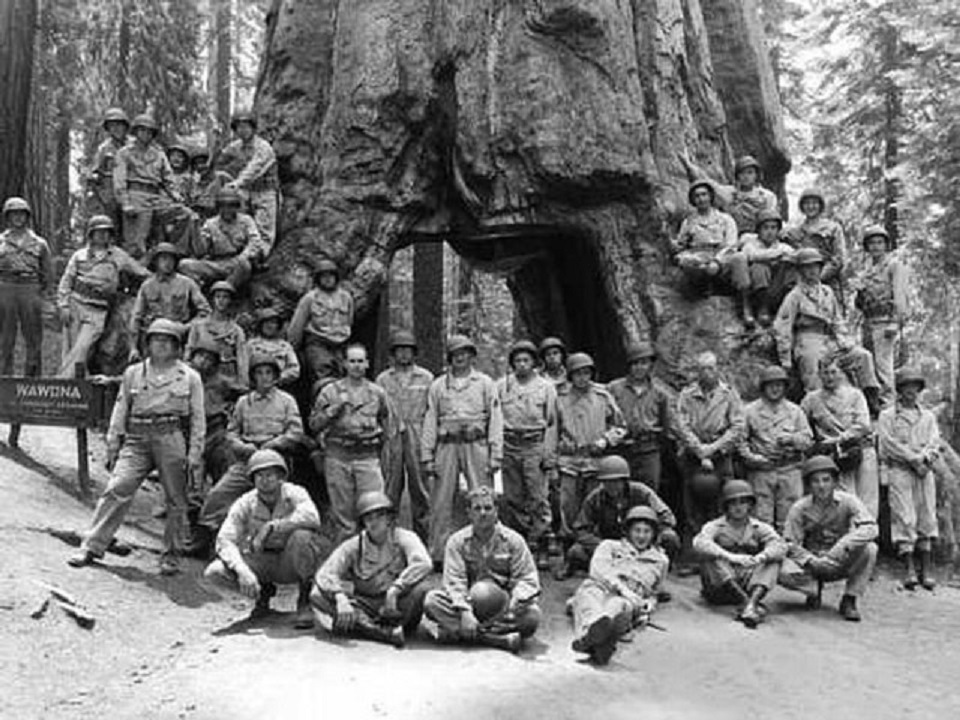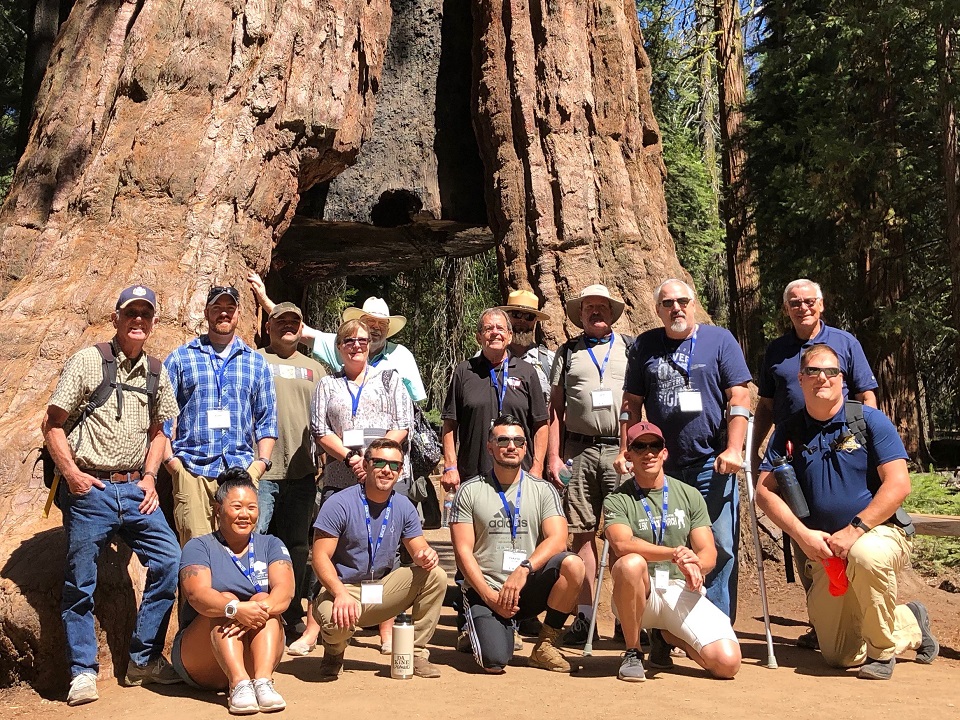 Left image
A group of soldiers from the 3rd Engineer Special Brigade at Yosemite National Park during World War II
Credit: (Yosemite National Park Archives)
Right image
A group of military veterans participate in a leadership seminar in Yosemite National Park in 2019
Credit: (Courtesy of Steve Shackleton)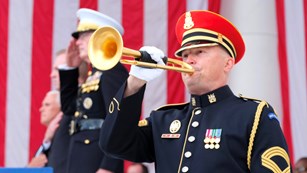 American Military
Explore military history in national parks, learn about our military heritage, and find opportunities for veterans in parks.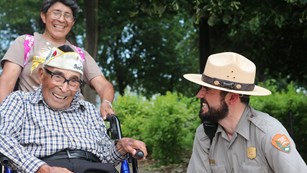 Passes for Veterans & Gold Star Families
A new pass program grants U.S. military veterans and Gold Star Families free access to national parks.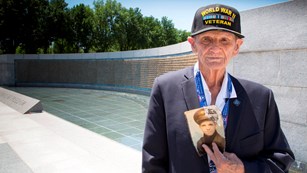 75 Years After World War II
As the nation commemorates the end of World War II in 1945, learn stories of men and women who served in the US military during the war.
A ranger shares her personal connection to the Vietnam Veterans Memorial in Washington, DC, and how the memorial helps her honor the service and sacrifice of her father.

Duration:

1 minute, 34 seconds
The National Park Service in partnership with Operation Live Well would like to thank military personnel and their families for their service and invite them to enjoy their national parks.

Duration:

1 minute, 17 seconds
Find a Veterans Day Event
Set the calendar to November to find in-person or virtual ceremonies, parades, concerts, service projects, and other events happening in national parks in honor of Veterans Day. Find tips to recreate responsibly when visiting a park.
Search Filters
By Park
By State/Territory
By Event Type
Last updated: November 10, 2020