Native American Heritage Month
America is a vast land of many cultures dating back thousands of years to the original inhabitants of the land. The history and heritage of Native Americans, Alaska Natives, Native Hawaiians, and Island communities are part of all national parks today. Throughout the year, and especially during November during Native American Heritage Month, the National Park Service and our partners celebrate together the rich traditions, languages, and contributions of Indigenous people.

Join the conversation on social media by using #IndigenousHeritageMonth, #NativeAmericanHeritageMonth, and #FindYourPark or #EncuentraTuParque.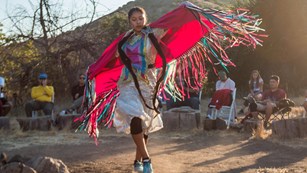 Sharing History & Heritage
Discover stories and cultural heritage shared in national parks and communities across the country.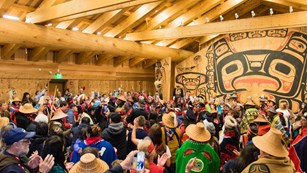 Featured Places
History and heritage of America's Indigenous peoples are in every county across the country. Explore some featured places.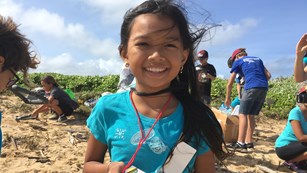 Educators Portal
Find distance learning opportunities, lesson plans, and other educational material about history and heritage for all age groups.
Visit our keyboard shortcuts docs for details
Duration:

59 seconds
As we celebrate Native American Heritage, take a moment, wherever you are, to listen to the wind and the stories it carries. The history played out on public lands, like Grand Canyon National Park, has been dramatic and difficult, but learning from our shared past, present, and future will bring this nation together.
Featured Events
Learn more about national events hosted by the National Park Service and that our staff are participating in. Also
check a calendar of events
to find programs hosted by parks across the country.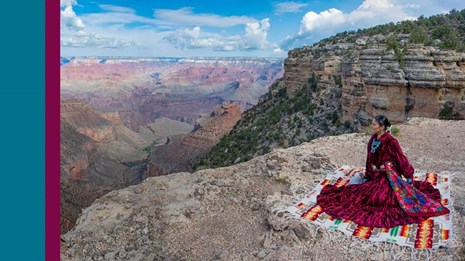 Power of Parks for Health Roundtable
Listen to a virtual roundtable discussing increasing visibility, representation, and relevancy of Indigenous communities in the outdoors.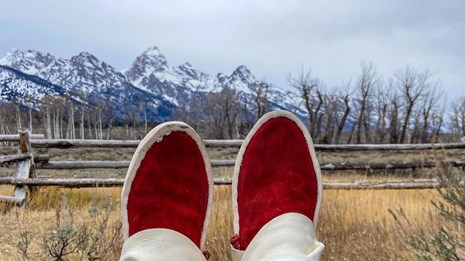 Rock Your Mocs In Parks
Indigenous National Park Service staff are wearing traditional footwear in national parks to celebrate their heritage.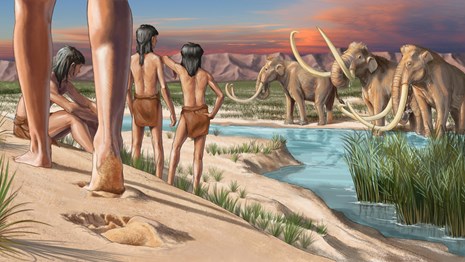 Walk Farther in Time
Fossilized footprints found at White Sands National Monument reveal human habitation of the continent earlier than previously thought.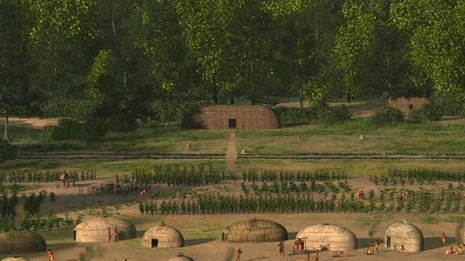 Werowocomoco: A Place of Leadership
Once a prominent Powhatan town, this site of pivotal events in American history has only recently been rediscovered.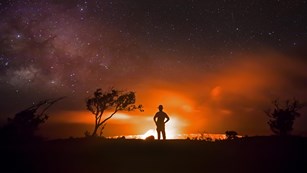 Voices of Science
A podcast series takes listeners on an acoustic voyage connecting the natural and cultural worlds of Hawaii's national parks.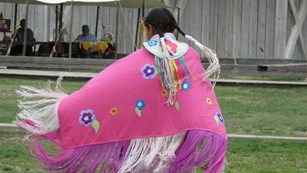 Digital Indian Arts Podcasts
Join Fort Union Trading Post NHS celebrating the the past, present, and future of Indian Arts Showcase.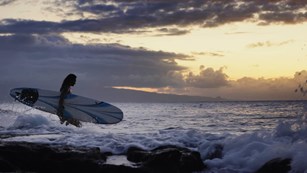 "Koa Talking to Me"
Follow Junior's love for one of the rarest and most threatened trees in the world that helps him stay connected to his Hawaiian heritage.
Trip Ideas
Parks have suggestions for self-guided activities to learn more about Indigenous peoples' history and heritage. You can also find a park to begin planning your own visit and get tips to recreate responsibly.
Kids Activities and Educational Materials
Find kids activities and educational materials for different age groups that explore complex history or share cultural heritage of past and present. More activities are available for kids or about local cultures on park websites.
Calendar of Events
Set the calendar to November to find in-person and virtual events about Indiengous peoples' history and heritage hosted by parks during Native American Heritage Month. Also check the calendar for programs throughout the entire year. Find tips to recreate responsibly when visiting a park in person..
Search Filters
By Park
By State/Territory
By Event Type
Last updated: November 19, 2021