Review Committee
NAGPRA created a Federal Advisory Review Committee charged with monitoring and reviewing the implementation of NAGPRA. Members are appointed by the Secretary of the Interior from nominations made by Indian Tribes, Native Hawaiian organizations, traditional Native American religious leaders, national museum organizations, and national scientific organizations.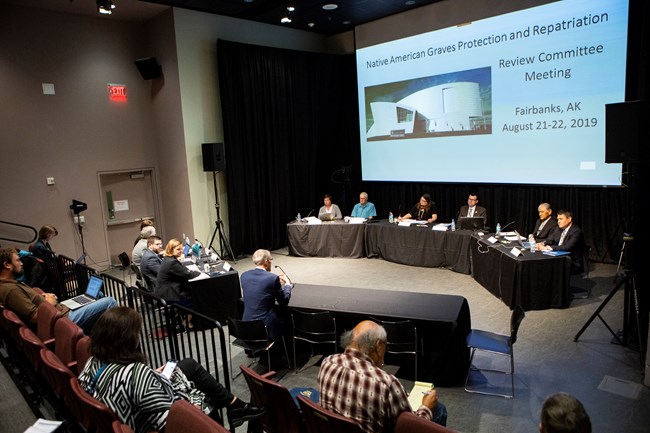 The Review Committee is responsible for
monitoring the NAGPRA inventory and identification process;
reviewing and making findings related to the identity or cultural affiliation of cultural items, or the return of such items;
facilitating the resolution of disputes;
compiling an inventory of culturally unidentifiable human remains that are in the possession or control of each Federal agency and museum, and recommending specific actions for developing a process for disposition of such human remains;
consulting with Indian Tribes and Native Hawaiian organizations and museums on matters affecting such tribes or organizations lying within the scope of work of the Review Committee;
consulting with the Secretary of the Interior on the development of regulations to carry out NAGPRA; and
making recommendations regarding future care of repatriated cultural items.
Last updated: November 29, 2022