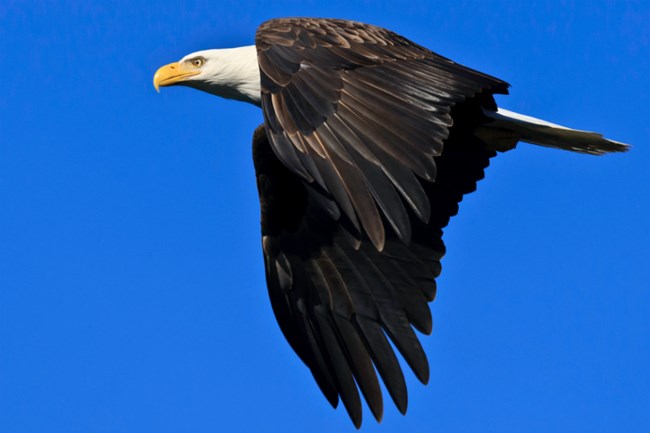 Quick Facts
Type: Bird
Diet: Carnivore: Fish, smaller birds, small mammals
Average lifespan: Up to 28 years
Average size: Length: 28–40 in.; Wingspan: 6–8 ft.
Average weight: 7–12 lb.
Did You Know?
The nest of the bald eagle is the largest bird nest in North America and the largest tree nest in the world. A bald eagle nest can be as large as 8 ft. in length and up to 13 ft. deep! Each year the adult pair will add one to two feet of new material to the nest.
Learn More
Bald Eagle