Take Action in Historic Preservation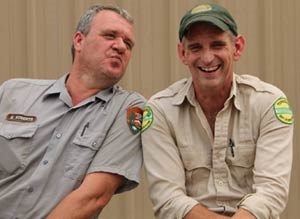 Preservation is a Partnership
It truly takes a village to preserve the significant places, structures, sites, and objects that tell the story of our communities. At every level of government, there are resources available to preserve and protect, but preservation has always been a local movement. The National Park Service provides many tools and programs at the Federal level, and our partners in tribal, state, and local governments augment these tools with more localized programs. However, preservation will not happen unless private citizens and organizations use these resources.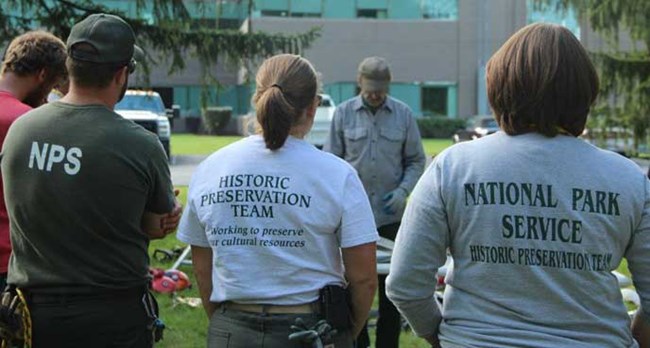 People to Know
If you are interested in getting involved in historic preservation, it is helpful to understand the major organizations and government agencies that can provide the tools and resources you will need. At every level (local, state, federal) there are often two categories of organizations that have differing roles: government and non-profit. In general, the government agencies are responsible for interpreting and enforcing ordinances, regulations, and laws. These organizations often provide training and educational materials as they relate to the programs and laws under their jurisdiction. Non-profit organizations are generally the groups undertaking advocacy and promotion. They lobby for better laws and regulations, operate museums, encourage investment in historic areas, and even stand in front of bulldozers when necessary.
Government
Federal – The National Park Service is the agency designated to create standards, publish guidance, and administer a majority of national preservation programs established by federal law. The Advisory Council on Historic Preservation is an agency tasked with advising the President and the Congress on national policy and encouraging all federal agencies to preserve historic places as federal projects are undertaken. Historic preservation is a responsibility of every federal agency.
Tribal – For federally recognized tribes, there are 140+ Tribal Historic Preservation Offices (THPO) that are designated to assume the responsibility of preservation on tribal lands.
State – Every state has a State Historic Preservation Office (SHPO) that is responsible for state-only programs and acts as the state partner or representative in federal preservation programs.
Local – Many communities are designated as a Certified Local Government. This is an indication that a local community has made a commitment to historic preservation, and that there is a local preservation ordinance. Historic Preservation Commissions (also commonly known as Historic Zoning Commissions, Architectural Review Boards, or other variations of these names) are generally local government bodies responsible for enforcing the local preservation ordinance. In many cases, property owners in a local historic district must obtain approval for alterations to their buildings and property from such a body in order to be in compliance with local law.
Non-Profit
National – There are many nation-wide non-profits that do historic preservation. Official partners of NPS on preservation-related issues include the National Trust for Historic Preservation, the National Conference of State Historic Preservation Officers (NCSHPO), and the National Alliance of Preservation Commissions.
Tribal – Well-known organizations include the National Association of Tribal Historical Preservation Officers (NATHPO), National American Indian Housing Council, and the National Congress of American Indians.
State – Most, if not all, states have a non-profit counterpart to the SHPO that is generally referred to as a "statewide preservation organization". Many of these organizations host an annual or bi-annual statewide preservation conference or compile endangered lists to highlight places within the state in need of protection or repair.
Local – In communities with a solid commitment to preservation, there is generally at least one local non-profit dedicated to preserving and promoting local or regional history and heritage. Such an organization can be a great place to begin research, learn about local laws and programs, and connect with preservation-minded neighbors.
Last updated: February 23, 2023