ParkRx Day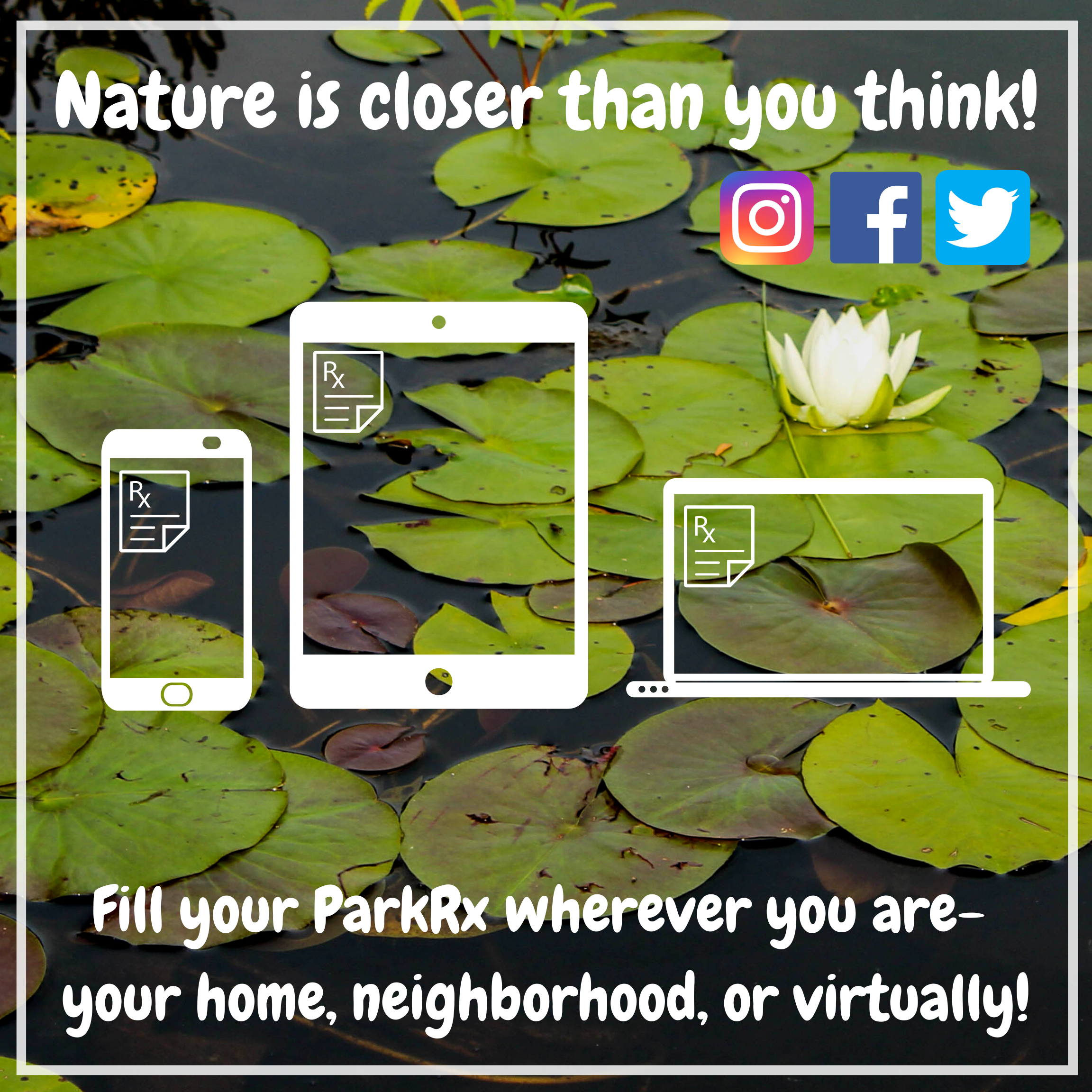 Join Us to enjoy the healing power of nature!

Give yourself the gift of good health Park Prescription (ParkRx) Day, Saturday, April 16, 2022 during National Park Week.

Get your dose of nature at home, in the neighborhood, a nearby park or trail, or virtually.

Then share your experience on social media using #PowerOfParksForHealth and #BeforeAndAfterParkRx and you may be featured in our official National Park Service #BeforeandAfterParkRx photo gallery!

You are invited you to join us on this special day celebrated across the United States and internationally to promote the growing movement of healthcare providers referring patients to parks to improve their health and wellbeing.

This year ParkRx Day is a fee-free day in US National Parks so everyone can get out and enjoy the health benefits of the great outdoors.
Reasons to connect with nature on ParkRx Day:
Contact with nature improves your physical, mental, and spiritual health.
Getting outdoors can make getting exercise more fun, can boost your mood and your immunity, and combat obesity.
For children, getting outdoors foster active play, which is associated with physical, cognitive, and social benefits.
For adolescents, getting outdoors improve mental and social health during what is often a challenging time of life.
Getting outdoors is also linked to physical and mental health benefits, overall quality of life among adults, especially older adults.
Nature's health benefits can be enjoyed by simply viewing a tree from your window.
How to start a formal ParkRx program in your community
Park Prescriptions have been identified by the NPS as a Healthy Parks Healthy People promising practice for expansion nationally.

Check out ParkRx.org, for read case studies and tools developed in consultation with physicians and health care providers for creating a formal park prescriptions (ParkRx) program in your community.
Evidence Linking Parks & Health
We have compiled a short bibliography on growing body of scientific evidence that demonstrates how parks are a health resource for people and the planet. Check out our
Healthy Parks Healthy People Resources Page
to learn more about how parks promote health.
Last updated: February 4, 2022