ParkRx Day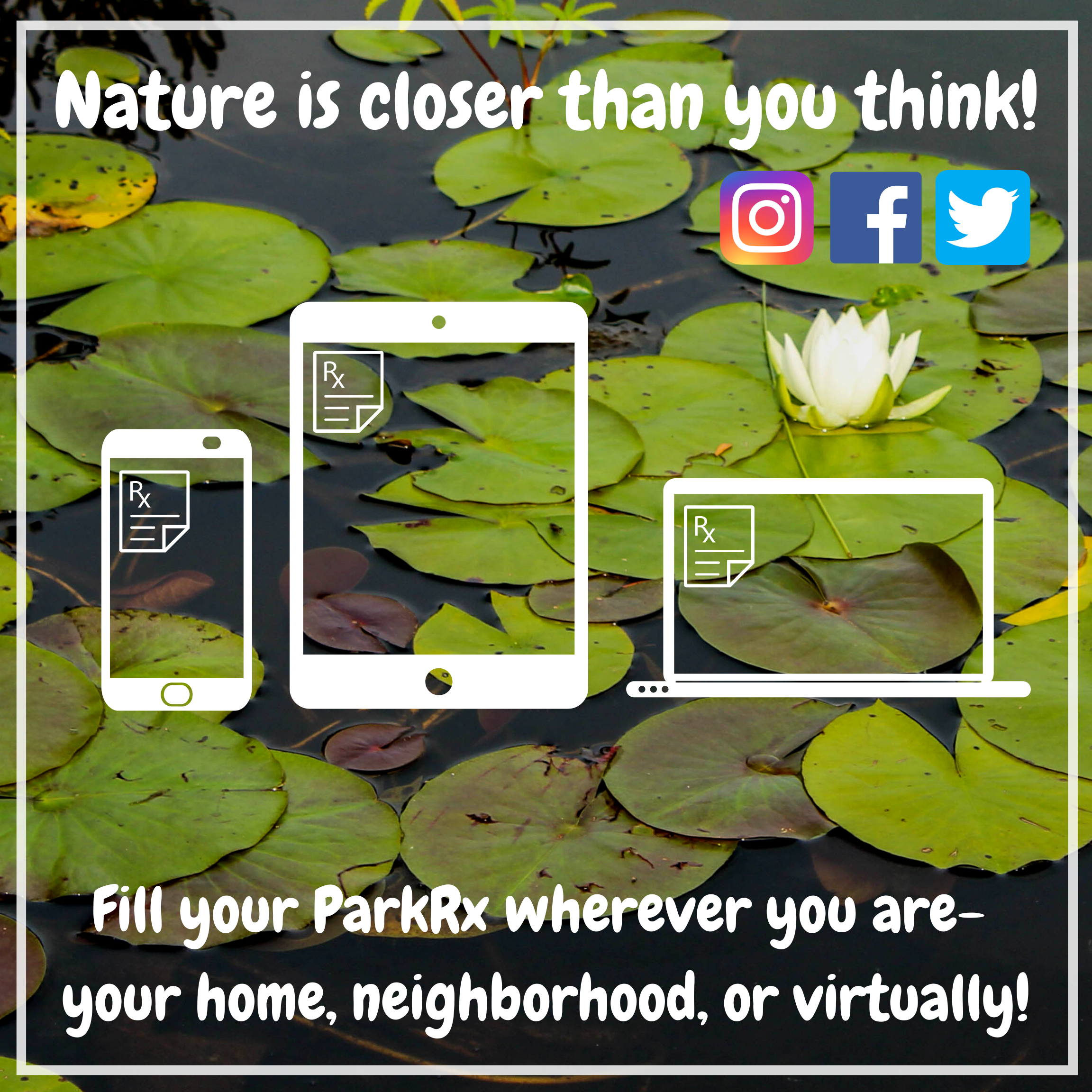 During National Park Week, give yourself the gift of good health by finding wellness in nature on National Park Prescription (ParkRx) Day on Saturday, April 25, 2020.

We invite you to join us on this special day celebrated across the United States to promote the growing movement of prescribing parks and nature to patients to improve human health.

This year we are celebrating the healing power of the outdoors, by safely enjoying nature in our homes, backyards, neighborhoods, and nearby parks and trails. We encourage everyone to enjoy nature while practicing social distancing in line with current CDC guidelines. We are also putting a spotlight on and thanking our Healthcare Heroes serving on the front lines.
Reasons to connect with nature on ParkRx Day:
Contact with nature improves your physical, mental, and spiritual health.
Getting outdoors can make getting exercise more fun, can boost your mood and your immunity, and combat obesity.
For children, getting outdoors foster active play, which is associated with physical, cognitive, and social benefits.
For adolescents, getting outdoors improve mental and social health during what is often a challenging time of life.
Getting outdoors is also linked to physical and mental health benefits, overall quality of life among adults, especially older adults.
Nature's health benefits can be enjoyed by simply viewing a tree from your window.
See the difference ParkRx makes with our #BeforeandAfterParkRx photo gallery! Don't forget to RSVP for our nationwide ParkRx Day virtual celebration so we know who's joining in! All RSVPs will be featured on our ParkRx Day celebration map.
How to join in this year's virtual ParkRx Day:
Celebrate ways that nature promotes your physical and mental health, and boosts immunity. Enjoy nature from your own backyard, your balcony, or your neighborhood.
Here are a few simple ideas:
Get in touch with nature's rhythms
Look for signs of spring all around you
Get outside in the neighborhood
Discover more ways to find wellness in nature—wherever you are.


Park Prescriptions have been identified by the NPS as a Healthy Parks Healthy People promising practice for expansion nationally. Check out our Healthy Parks Healthy People Resources Page to learn more about how parks promote health.
Last updated: April 23, 2020