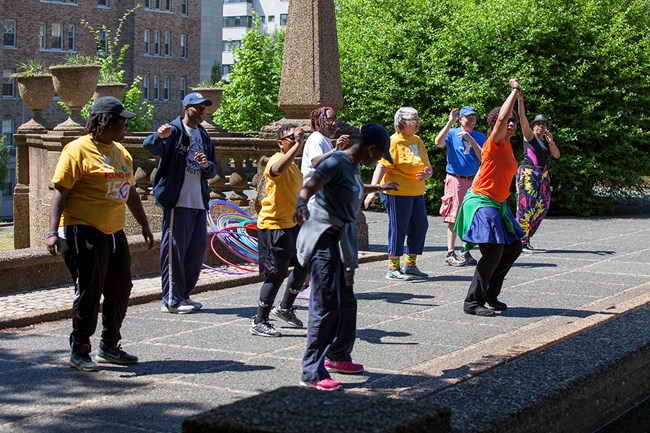 ParkRx (prescriptions) are programs designed in collaboration with healthcare providers and community partners that utilize parks, trails, and open spaces to improve individual and community health. Learn more about the ParkRx initiative.

During National Park Week, give yourself the gift of good health by getting outdoors to a park near you on National ParkRx Day on Sunday, April 28, 2019.

It is a day celebrated across the United States to promote the growing movement of prescribing parks and nature to patients to improve human health. National ParkRx Day encourages everyone to consider visits to parks and public lands as very important parts of health.

See the difference ParkRx makes with our #BeforeParkRx and #AfterParkRx photo gallery!
Why celebrate National ParkRx Day?
Spread enthusiasm for the ParkRx movement
Celebrate existing ParkRx programs
Bring communities together to create new ParkRx programs
Connect with parks for your health and theirs
Learn more about hosting your own ParkRx Day celebration, including how to register your event or find toolkits.
Reasons to get outdoors and enjoy a park on ParkRx Day:
Being in nature can improve your mood.
Having access to parks can increase physical activity and combat obesity.
Parks and their health benefits can be enjoyed by anyone regardless of who you are and where you come from.
Contact with nature through parks improves all people's physical, mental, and spiritual health.
Parks foster social connections, which are vital to community cohesion and contribute to social well-being.
For children, parks foster active play, which is associated with physical, cognitive, and social benefits.
For adolescents, parks improve mental and social health during what is often a challenging time of life.
Park use is linked to physical and mental health benefits among adults, especially older adults.
There are more than 400 national parks across the country offering countless opportunities to join an event or simply go enjoy the great outdoors!