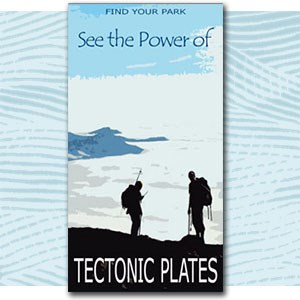 We live on a layer of Earth known as the lithosphere which is a collection of rigid slabs that are shifting and sliding into each other. These slabs are called tectonic plates and fit together like pieces to a puzzle. The shifts and movements of these plates is what helps shape our landscape by forming mountain ranges, transforming the ocean floor, and shaping lands near plate boundaries.
For more in depth information, visit the
Earth Science Concepts page for Plate Tectonics
.