Publications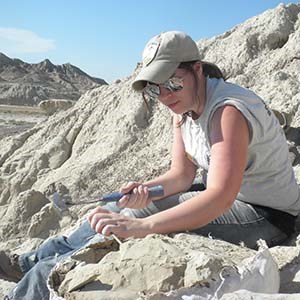 The body of published scientific literature related to NPS paleontological resources is voluminous and rapidly growing. Access to and availability of this scientific information is essential to support the management, protection, interpretation, research and other activities related to non-renewable paleontological resources on NPS lands. This webpage is designed to be an initial gateway to and repository for NPS paleontological resource literature.
This site serves as a portal to some of the fundamental and primary paleontological resource documents for the NPS including: Federal Fossil Conference Proceedings Volumes, NPS Paleontological Research Volumes, NPS Paleontological Resource Inventory and Monitoring publications, Park Paleontology Newsletter archives, and other miscellaneous paleontological resource publications.

Research Volumes
The Federal Fossil Conference Proceedings and
NPS Paleontological Research Volumes
are posted on this site for downloading and printing. Go to the Research Volumes page.

Paleontology Articles

Park Surveys
Comprehensive park inventories are designed to identify all known paleontological resources within a single park unit and involve the assembly of a team of specialists from within the NPS and from educational institutions and cooperators. Go to the
Park Surveys
page.

Servicewide Thematic Inventories
Servicewide thematic paleontological resource inventories are designed to compile data regarding specific types of paleontological resources which occur in parks throughout the NPS. Go to the
Thematic Inventories
page.

Network Surveys
Network-based Paleontological Resource Inventory Reports serve as an important reference for park planning documents, future scientific research, and on-the-ground surveys. Go to the
Network Surveys
page.

Newsletters
The newsletter, Park Paleontology, serves to communicate information related to National Park fossil interpretation, protection, resource management, new discoveries, and issues related to the world of paleontology and paleontological resources management.
Continue to the Park Paleontology Newsletters page.

Historic Documents

Press and Media
Last updated: June 19, 2017