National Fossil Day Events
Join in the fossil fun as national parks and partners hold National Fossil Day events across the country. Meet paleontologists, sift for fossils, go on scavenger hunts, and more. Most events are either on or around National Fossil Day.

This website will be updated with park and partner sponsored events as quickly as possible, but there are many other local, unafiliated, or guided fossil events that can be discovered elsewhere on the internet. Check the websites of your local community calendar, college, university, museum, or geologic society to see what they may be offering using the NFD Partner Lookup Table below.

Share Your #NationalFossilDay
Join the vibrant virtual community of stewards, educators, and paleontology enthusiasts in celebrating #NationalFossilDay #RecreateResponsibly, and share opportunities to interact.

Be sure to visit the Official National Fossil Day Facebook Page for updates.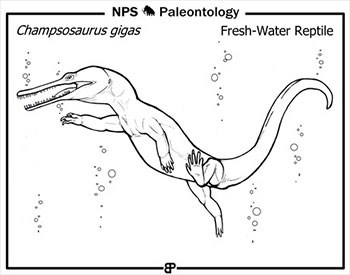 NFD Live Events
Featured Partner Events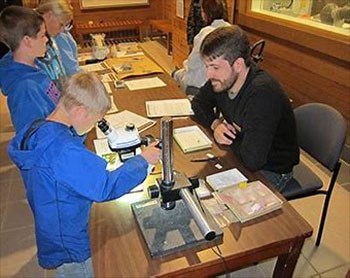 Virtual Fossil Day
Featured Videos
Join Petrified Forest National Park's paleontologists at work through their NFD YouTube video series.
Featured Websites and Activities
Use this sortable listing of NFD partners to find nearby events and web-based virtual activities that may be available.

NOTE: Test data currently includes Agency, Avocational Group, Museum, Professional Organization, and Fossil Site partners only.
| NFD PARTNER | TYPE | STATE | CITY | WEBSITE |
| --- | --- | --- | --- | --- |

Submit an Event
To add your organization's event to the NFD website, please contact us with the following information:
event title
name of sponsoring organization
event description
date(s)
time
location
contact information
website
Organizations are encouraged to hold events to celebrate National Fossil Day on the scheduled NFD date, the weekend before or after, or another date that works for them.
---
Last updated: September 13, 2023