Structured Data: Sharing Our Information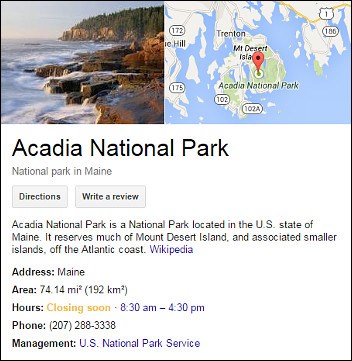 The National Park Service has a trove of data about the sites it preserves and protects. Several systems (for example, IRMA, NPGallery, and NPMap) make NPS data available. However, a good amount of data on NPS.gov is not available through those systems. By collecting and displaying essential information (for example, locations, operating hours and seasons, and contact information) about parks and programs, we make that data available to NPS staff, partners, and the public through the NPS Data API (application programming interface). They, in turn, can use the data to create an unlimited number of applications (apps), maps, and websites.
Benefits of Structured Data
The structured data project offers many benefits:
Consistency: Instead of data being reproduced in multiple locations for use by internal and external consumers, data only needs to be updated once, and then the display of that data updates in all locations.
Accuracy: Because data only needs to be updated once, the information visitors find is much more likely to be accurate no matter where they find it.
Search: The structuring of data allows it to be displayed in standard methods that search engines understand. This allows search engines to automatically display important information like location and hours of operation, increases visibility in search results, and drives more traffic to NPS content.
Reuse: Once structured data is stored and made available, it can be used by many internal and external apps, maps, and websites. This magnifies NPS web efforts because our data can be used automatically by many systems—both internal and external.
Availability: Through the implementation of an API and RSS feeds, structured data can be made available to any internal or external system in the spirit of the government's Project Open Data.
Sharing Structured Data
One of the goals of identifying and collecting the data is to share it. As we mentioned, structured data displayed on NPS.gov is shared with the public and external developers through the NPS Data API. This API allows developers to use data and images from NPS.gov in their apps, maps, and websites.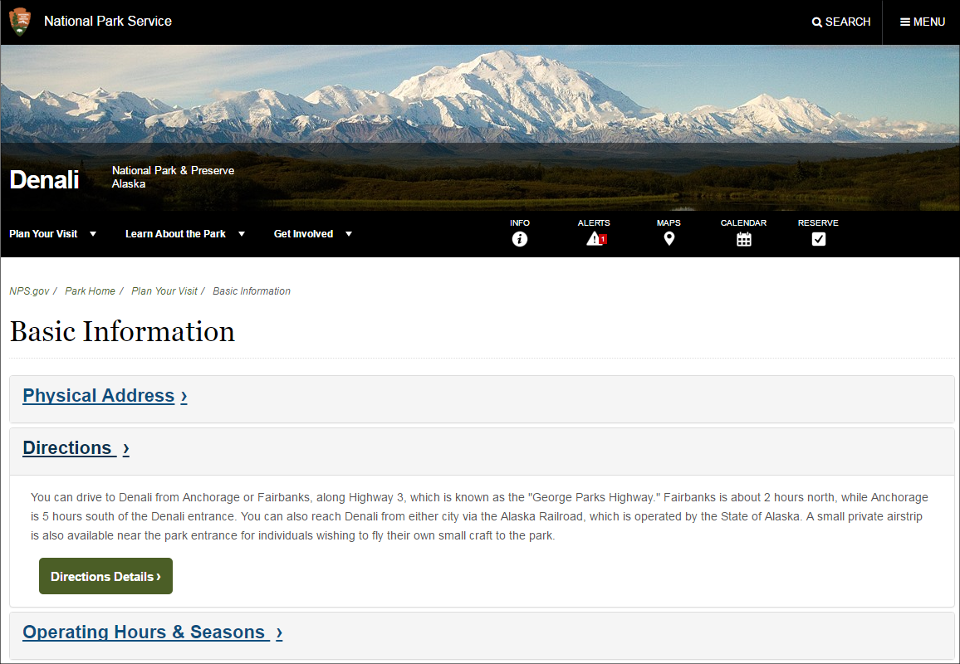 Last updated: January 29, 2019