We design and build engaging maps for our partners, both within and outside the National Park Service, using a variety of technologies and our own open source tools.
The NPMap suite of web map tools enables NPS employees and partners to help tell the story of the nation's most cherished places, using innovative mapping techniques and technologies. Maps created using NPMap Builder, Park Tiles, NPMap.js, and the NPMap Symbol Library make these places come alive visually for visitors to our national parks. The NPMap suite of web map tools is part of a wide variety of geospatial activities supported by the Resources Information Services Division (RISD) in the Information Resources Management Directorate. RISD also coordinates the national
NPS GIS Program
.
Our Tools
Create beautiful maps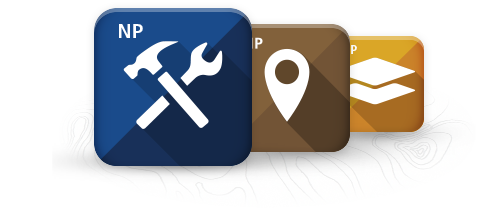 Take advantage of our work by using our tools to build your own maps.