Aviation Policy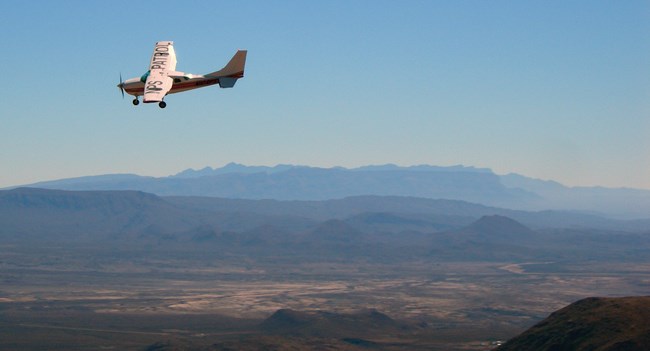 Use of aviation resources requires polcies and guidelines in order for operations to be safe and efficient not only to the agency and its employees, but to park visitors and the public. Here you will find some of the regulations and guidelines that help direct NPS aviation on a daily basis. You will also find a brief description of how policy is developed by the interagency aviation community, the Department of the Interior (DOI) and the NPS.
Quicklinks:
Aviation Regulations, Policies and Guidelines
NPS aviation operations must be conducted in accordance with numerous regulations, policies, and guidelines. Congress has assigned the FAA as the primary agency with aviation regulatory authority. The Department of the Interior (DOI) has assigned primary aviation responsibilities to the Office of Aviation Services (OAS), which works in collaboration with the NPS. NPS complies with the aviation policy contained in Departmental Manuals (DM) 350-353 and has adopted other interagency policies and guidelines that provide more specific direction for the use of aviation resources. To further refine aviation operations, the Service follows its own internal policies. Adherence to these policies and guidelines reflect the Service's commitment to employee and visitor safety and efficiency.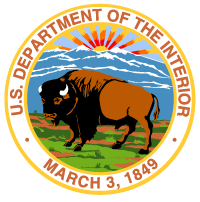 DOI Departmental Manuals
Parts 350 through 353 of the Departmental Manual establish management responsibilities, policies, and procedures for the utilization and operation of aircraft within the Department of the Interior. The individual chapters for Aviation Management can be found on the
DOI Office of Aviation Services website
where you can view and/or download each and every chapter.
Complete DOI Departmental Manuals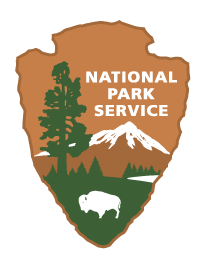 NPS Director's Order 60
The purpose of Director's Order 60 and its companion Reference Manual, RM-60, is to provide park managers the direction they need to conduct a legal, safe, and cost-effective aviation program, and to minimize adverse impacts that NPS aviation activities may impose on park resources and visitor enjoyment.
NPS Director's Order 60: Aviation Management (PDF - 508kb)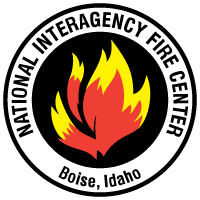 Interagency Standards for Fire & Aviation Operations
Interagency Standards for Fire and Fire Aviation Operations state, reference, or supplement policy for the Bureau of Land Management, USDA Forest Service, US Fish and Wildlife Service, and National Park Service fire and fire aviation management operations. Agency-specific exceptions are identified in the text. This document is often referred to as the "Red Book." Visit the
National Interagency Fire Center's website
to view and/or download individual chapters of the document or the entire document in a single file.
Policy Development
All too often, early aviation policy was written in response to an accident. Policy written this way often results in broad stroke that overreaches and effects good operations in unintended ways.
A better, safer, and generally more cost-effective way to develop policy that guides but does not impede smooth-flowing operations is through a proactive and deliberate approach. Many groups within the Department of the Interior (DOI) and the respective bureaus and agencies such as the NPS routinely gather to examine and revise current policies, or, when needed, to develop new policies for the DOI, NPS, and the interagency aviation community. Some examples of these groups are: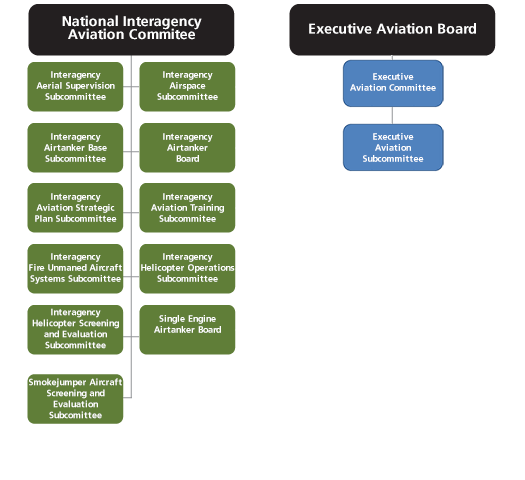 DOI Aviation Executives
The DOI Executive Aviation Committee includes one member from each DOI bureau and a representative of the DOI Office of Aviation Services. They provide executive-level involvement in the formulation of policy and management aspects of aviation activities within the Department of the Interior.
National Aviation Advisory Group (NAAG)
A group consisting of NPS subject-matter experts provides input to the National Park Service associate director, Visitor and Resource Protection, regarding aviation policy at the departmental and bureau level. The group also develops and implements the Aviation Strategic Plan to provide an avenue to achieve standardization for NPS aviation operations and management.
National Interagency Aviation Committee (NIAC)
The National Interagency Aviation Committee was established to serve as a body of aviation experts, assisting the National Wildfire Coordinating Group with realizing opportunities to enhance safety, effectiveness, and efficiency in aviation-related operations, procedures, programs, and coordination.
Last updated: January 6, 2021