Volunteer with Trails & Rails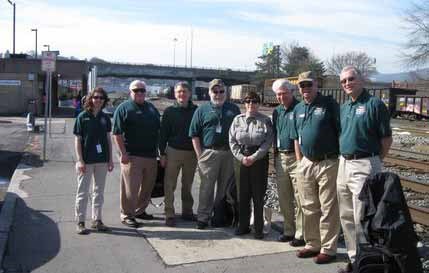 Trails & Rails guides are National Park Service volunteers. About 600 volunteers across the country have signed up to help passengers learn about the sites along their routes. The National Park Service works with faculty and staff at Texas A&M University's Department of Recreation, Park and Tourism to provide program assistance.
Trails & Rails guides attend multi-day in service to learn the ins and outs of this unique kind of National Park Service interpretation. Days on the train can be long and each volunteer must meet minimum physical requirements.
If you would like to apply for this program, contact the volunteer coordinator at the National Park Service unit that sponsors your route.
Last updated: March 19, 2018