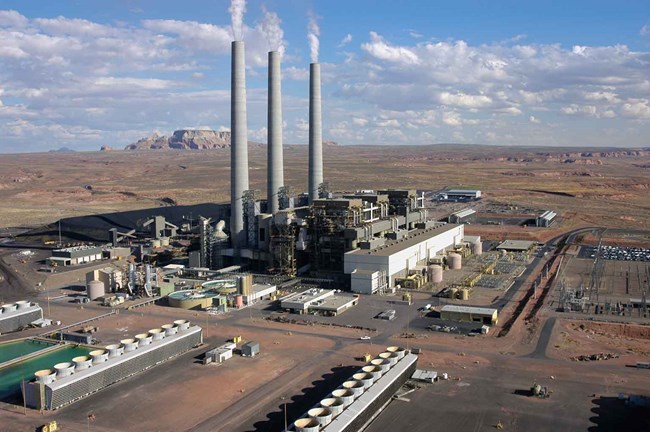 The majority of air pollution impacting parks comes from outside park boundaries. The
Clean Air Act
provides both requirements and opportunities to protect parks from air pollution impacts.
Class I areas
in particular receive special protection for air quality, sensitive ecosystems and clean, clear views.
The NPS plays a specific role in implementing the Clean Air Act requirements for the
prevention of significant deterioration
of air quality, providing important protections and considerations for Class I areas. States and the Environmental Protection Agency (EPA) must engage the NPS when making permitting decisions that could affect the air quality and clarity of views in Class I areas. When a Class I area might be affected by emissions from a proposed new source of air pollution, site-specific evaluations are used to determine whether emissions from the source will cause an adverse impact to
air quality related values
(AQRVs). AQRVs are resources that can be affected by air pollution such as plants, animals, soil, water, odor, clarity of views, or cultural resources.
Additional Information