Water Trails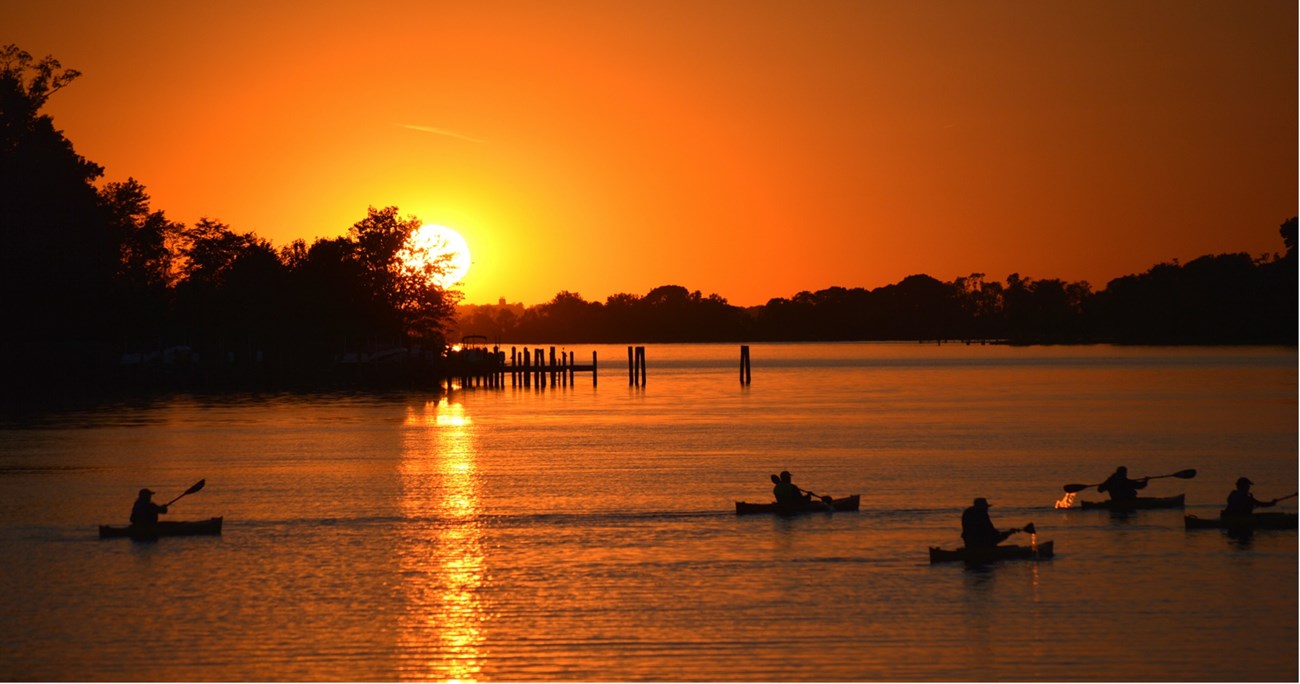 During the War of 1812, the waterways of the Chesapeake Bay and its tributary rivers were used by the British and American forces to travel the region. Today, many of the Bay's shorelines feature landscapes evocative of the early nineteenth century.
Learn more about the paddling opportunities along the Star-Spangled Banner Trail's water route:
Please note that boating, canoeing, kayaking and other activities on rivers can be dangerous. Obtain a water trail map and guide, plan your route, carry proper gear, check the weather conditions and tides, and have a plan for changing weather conditions. Practice Leave no Trace ethics while out on the trail, respect private property, and recognize that you are sharing the water with other boaters. Learn more about water safety.
Last updated: May 6, 2022