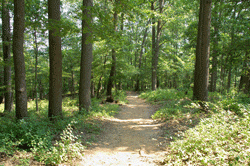 You'll find endless opportunities to explore and learn along the Star-Spangled Banner National Historic Trail. Some ideas to get you started:
Interested in history? Consider visiting one or several museums, monuments, cemeteries, forts, or battlefields.
Locate caches at historic sites and scenic parks by following the Star-Spangled Banner Geotrail.
Get your national park Passport stamped.
Discover dozens of interpretive waysides at the places where history happened.Explore the archaeology along the Patuxent River.