Potomac River Segment Plan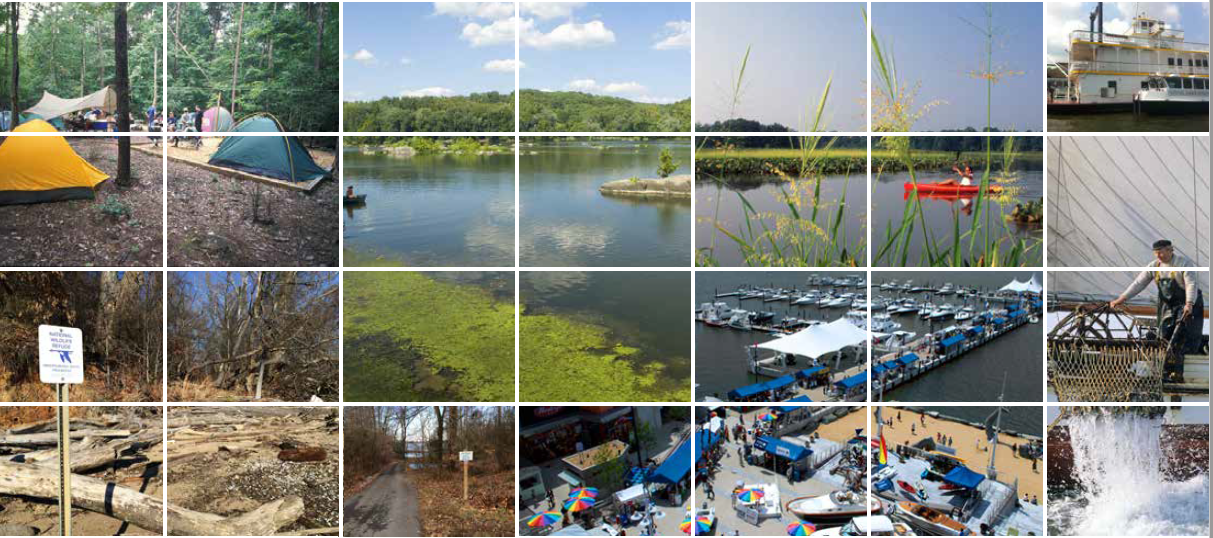 Planning along the Potomac River segment of the trail began in early 2013 and has engaged hundreds of stakeholders including trail partners, public land managers, private developers, conservation groups and many other affiliations interested in the history, health, prosperity and recreational enjoyment of the tidal Potomac River. Multiple focus group meetings, stakeholder workshops and individual interviews were held over the course of two years to learn what people are doing, what they would like to be doing, and what could be done to enhance trail visitor experiences. Information was also gathered on any planned actions that would help address the identified needs and opportunities.
The planning team included representatives from the Commonwealth of Virginia, the State of Maryland, the Potomac Heritage National Scenic Trail, the Star-Spangled Banner National Historic Trail, the Potomac Conservancy, and the Chesapeake Conservancy.
Download the Potomac Segment Plan below:
Executive Summary
Chapter 1: Foundation for Trail Develpment
Chapter 2: Developing the Trails Along the Potomac
Chapter 3: River Sections and Proposed Action Items
Chapter 4: Coordination and Implementation Strategies
Last updated: July 20, 2023