John Stricker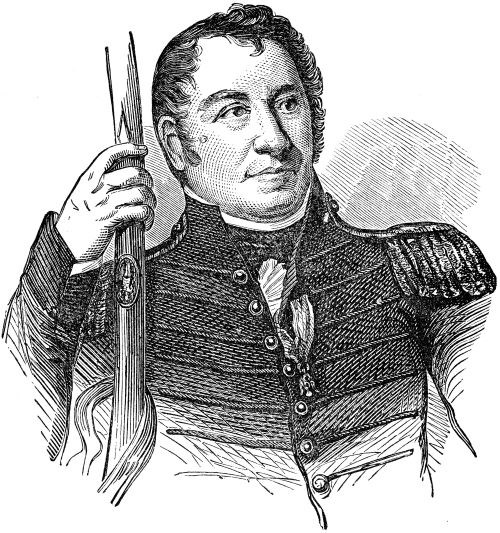 Maryland Militia Brigadier General John Stricker (1759–1825) has been remembered for his skillful command of the Baltimore brigade in the
Battle of North Point
on September 12, 1814. This battle inflicted heavy casualties on the British, including the death of Major General
Robert Ross
, and delayed the British land attack on Baltimore.
Born in Frederick, Maryland, Stricker served in his father's militia regiment during the Revolutionary War. At age 17, he marched to Princeton with the First Maryland Regiment; for years after that war, Stricker proudly wore a blue Society of Cincinnati Medal, identifying him as one of a small fraternity of officers who had risked everything serving under George Washington.
At the onset of the War of 1812, Stricker sympathized with those who supported the war. He was in command of the local militia in July 1812 when a
mob destroyed the Federal Republican newspaper office
and attacked the Federalists defending the organization. Stricker was slow to call the local militia to intervene, and he was blamed for the night of mayhem and death that resulted from the riots. Two years later he was the celebrated hero of North Point.
After the war, Stricker became a merchant and president of the Bank of Baltimore. He is buried at Westminster Cemetery in Baltimore.
Last updated: June 25, 2021