James Monroe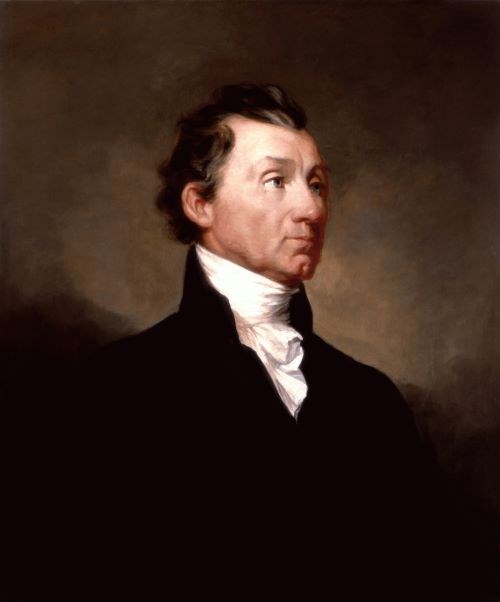 James Monroe (1758–1831) was born in Westmoreland County, Virginia. He was the last veteran of the American Revolution to serve as president of the United States. At age 18, he had been wounded in the Battle of Trenton, while fighting alongside General George Washington.
Monroe served as US minister to Great Britain during Thomas Jefferson's presidency. President James Madison appointed Monroe secretary of state in the time leading up to the War of 1812.
Monroe liked to be part of the action. He assumed an unofficial role as a military scout. From a position at Aquasco Mills, Monroe spotted the British as they landed an invasion force in August 1814 at the small town of Benedict, Maryland. On August 22, 1814, Monroe sent word to President Madison, warning "you had better move the documents," referring to official government documents housed in the national capital. He was on the battlefield along with President Madison at
Bladensburg
.
Throughout the War of 1812, Monroe acted boldly and sometimes without orders. Madison was impressed by his performance and appointed him secretary of war. This made Monroe the only person to hold the positions of secretary of war and secretary of state simultaneously. After the war, Monroe was elected the fifth president of the United States, serving 1817 to 1825.
Last updated: June 2, 2020