My Poor Orphans!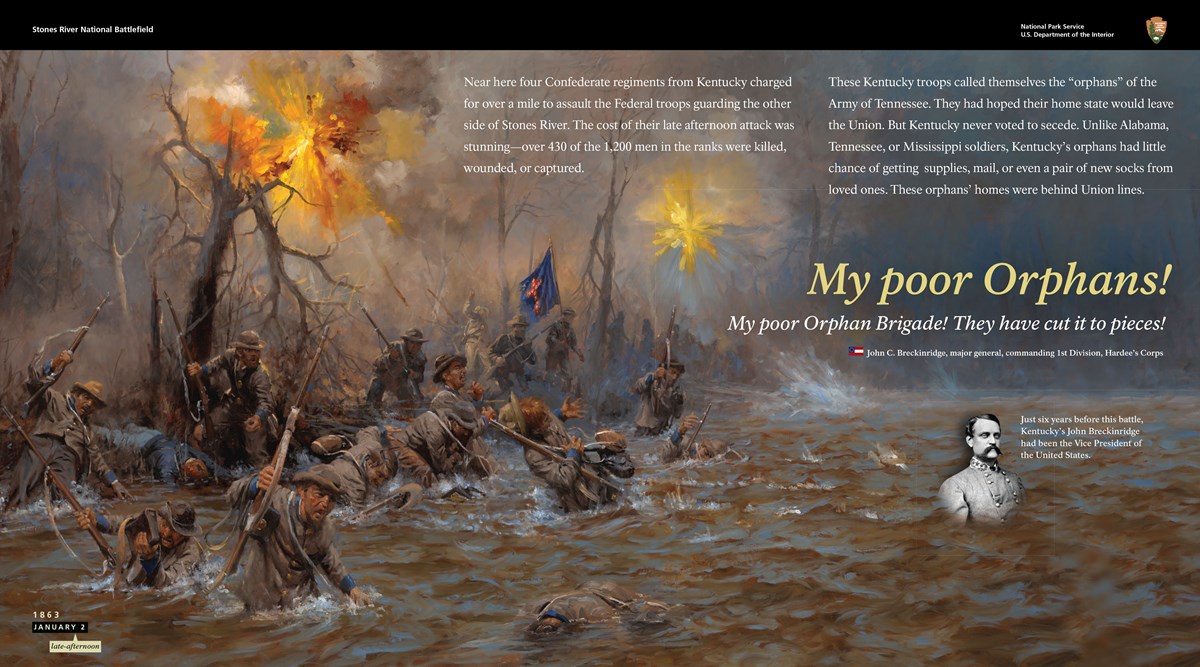 Wayside Exhibit - My Poor Orphans!
Exhibit Text: Near here four Confederate regiments from Kentucky charged for over a mile to assault the Federal troops guarding the other side of Stones River. The cost of their late afternoon attack was stunning—over 430 of the 1,200 men in the ranks were killed, wounded, or captured.

These Kentucky troops called themselves the "orphans" of the Army of Tennessee. They had hoped their home state would leave the Union. But Kentucky never voted to secede. Unlike Alabama, Tennessee, or Mississippi soldiers, Kentucky's orphans had little chance of getting supplies, mail, or even a pair of new socks from loved ones. These orphans' homes were behind Union lines.

"My poor Orphan Brigade! They have cut it to pieces!" - John C. Breckinridge, major general, commanding 1st Division, Hardee's Corps

Subtext: Just six years before this battle, Kentucky's John Breckinridge had been Vice President of the United States.
Last updated: May 1, 2020