Tour Stop 3 - The Cotton Field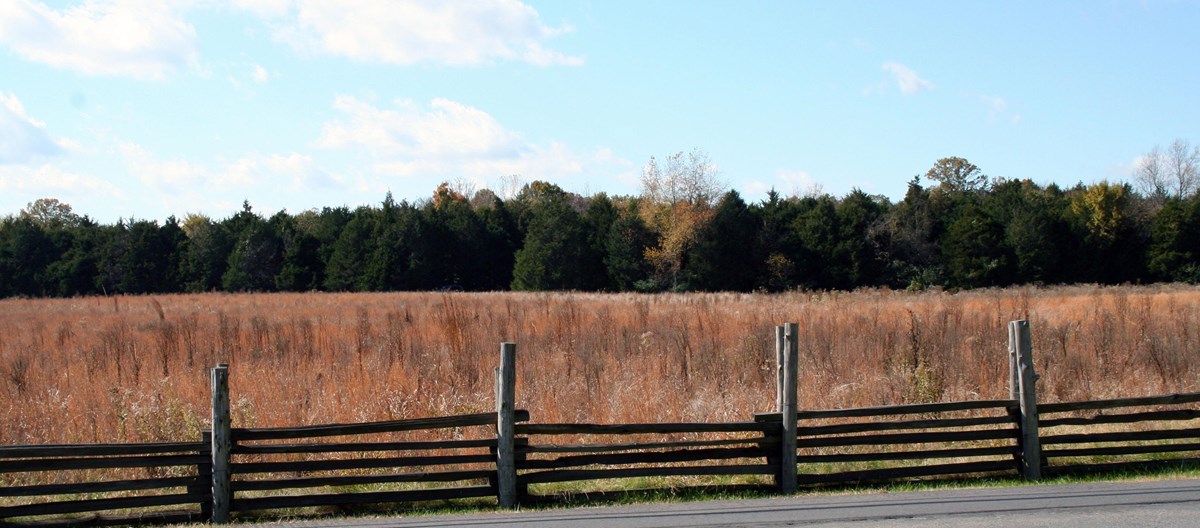 On December 31, Union troops established a defensive line along the Nashville Pike. Pursuing Confederates entering the cotton field were greeted by cannon fire. A Texan recalled, "the artillery opened up on us . . . and it seemed that the heavens and the earth were coming together." At dark both sides dug in for the night. Rosecrans's army had been pushed back three miles, but the Confederates had failed to capture the pike.
---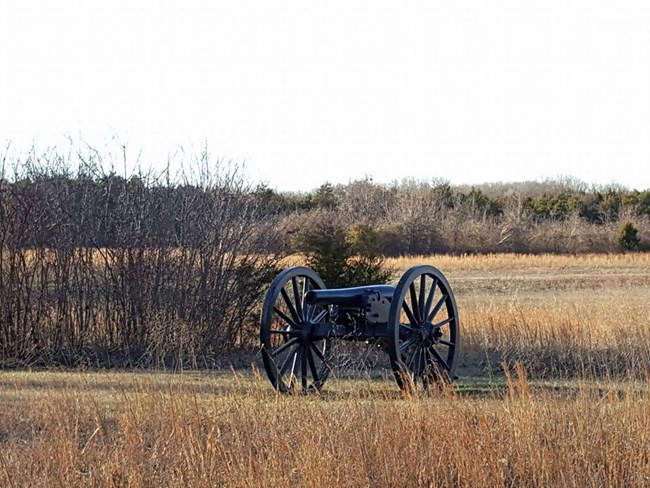 As the fighting raged on in the Slaughter Pen, Gen. Rosecrans was spending the time bought by Sheridan and Negley well. Rosecrans canceled his attack across the Stones River and sent reserve units into the fight. He rallied the shattered and fleeing troops from the earlier Confederate assault. To support them, he positioned large numbers of artillery on the heights between the road and the railroad. Here, over thirty cannons had a clear shot at the Confederates as they emerged from the forest.

Rosecrans reformed his line into a horseshoe to protect the Nashville Pike. This vital road was Rosecrans only means of retreat should the army falter. If the Confederates could take the road, Union defeat would be certain.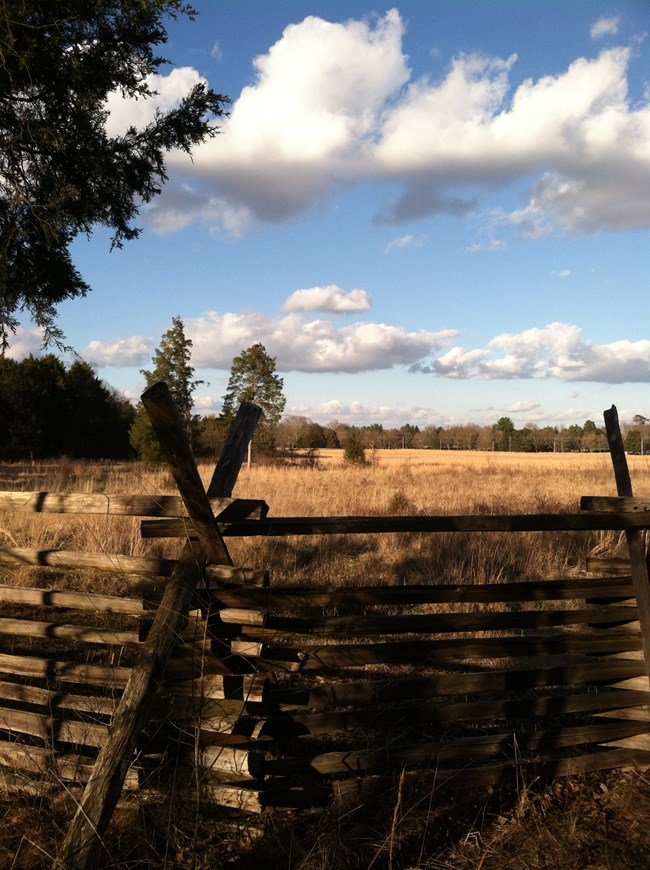 Confederates arrived piecemeal at the tree line south of the Nashville Pike. Tired, running low on ammunition, and disorganized, they had been moving nonstop since the attack began that morning. The thick cedar forest had slowed their advance and cut them off from their supply wagons.

Gen. James Rains was one of the first Confederate commanders to arrive at the edge of the tree line. He seized the initiative and ordered his men forward towards the Nashville Pike. A storm of musket and cannon fire tore through the Confederate ranks and killed Rains almost as soon as he left the cover of the trees. Their attack soon fizzled out.

Gen. George Maney thought a larger attack would fare better. He ordered his men to hold at the fence line to wait for more Confederate forces before attacking, but his attack failed as well. That afternoon, ever larger Confederate attacks continued to push across the fields towards the Nashville Pike. Each time, they stalled and broke under the relentless and devastating fire of Union infantry and artillery.

As the day ended, it became clear that the Confederates would not be able to take the Nashville Pike here. They could only hope their comrades further down the line were more successful.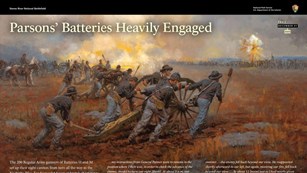 Parsons' Batteries Heavily Engaged
Read the wayside exhibit about the artillery defense of the Nashville Pike.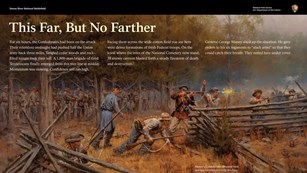 This Far, But No Farther
Read the wayside exhibit about the Confederates attempts to cross the Cotton Field.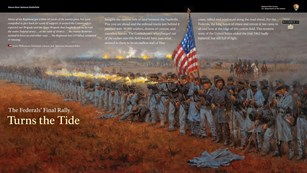 The Federals' Rally Turns the Tide
Read the wayside exhibit about the Federals' rally and defense of the Nashville Pike.
Last updated: May 1, 2020