Things To Do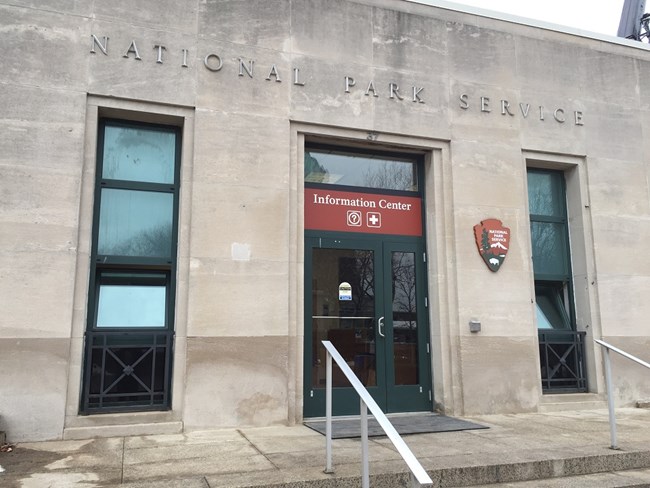 Information Center
Park Rangers or volunteers can provide answers to questions and information about the Statue of Liberty's history and make recommendations for your visit. Several historic images of the Statue are on display, and park brochures are available. The schedules for ranger-guided tours and the ferry departures are posted for viewing. A Passport to Your National Parks® cancellation stamp is also available.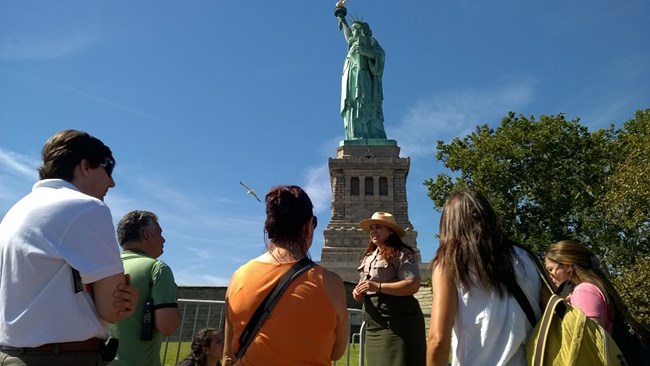 Park Ranger Guided Tours
Park Rangers provide English-language guided tours throughout the day. Programs start at the Flagpole and visitors should expect to be walking or standing for 35 minutes. Tours are free to join and all are welcome! Tours will provide a general history of the island and of the Statue, including some of the following:
Why and how the Statue was made
Important figures in the Statue's construction
Liberty Island history
Symbolism of the Statue of Liberty
The 1980s Restoration Project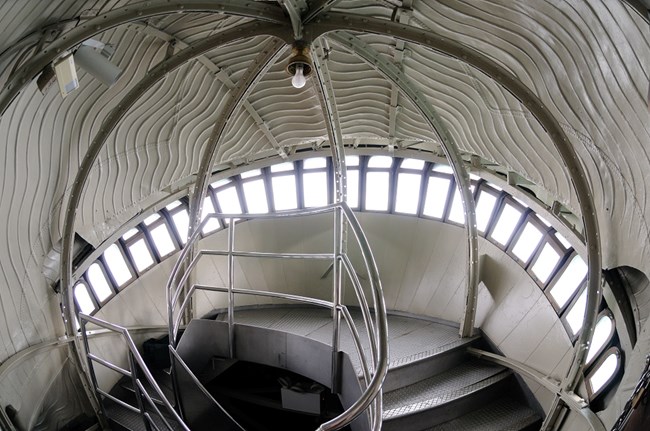 A walk from the ground floor to the Statue of Liberty's crown is equal to walking up a 20 story building! Expect to see panoramic views at the various pedestal observation levels, limited views of Brooklyn from the crown level, and
Alexandre Gustave Eiffel
's framework that supports the Statue of Liberty. Anyone visiting the crown must be able to walk up at least 162 steps on a confined spiral staircase.
Crown access is limited and advanced reservations are required.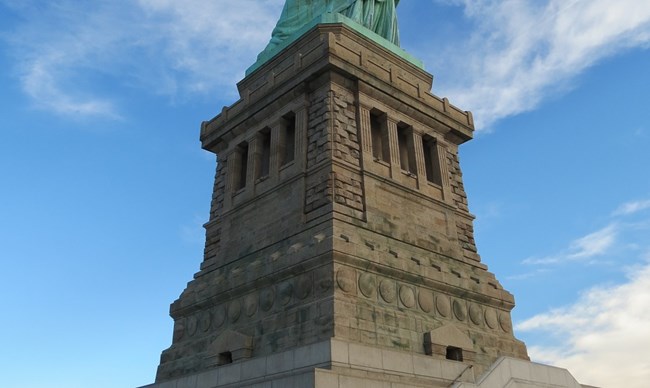 The Statue of Liberty's stone pedestal was designed by famed architect
Richard Morris Hunt
who designed it to complement the Statue of Liberty rather than overwhelm it. The structure was constructed and paid for by the American people. The pedestal is roughly half the height of the entire monument, offering panoramic views of New York Harbor.
Pedestal access is limited and advanced reservations are highly recommended.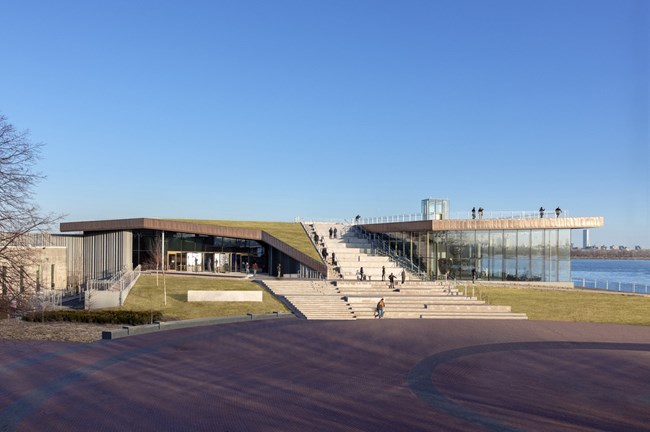 Our new museum chronicles the difficulties and triumphs two countries overcame to build a symbol of freedom. The museum contains an immersive theater, various historical artifacts including the original torch from 1876, and allows visitors to share what liberty means to them through interactive panels. Access to the museum is available to all visitors on Liberty Island.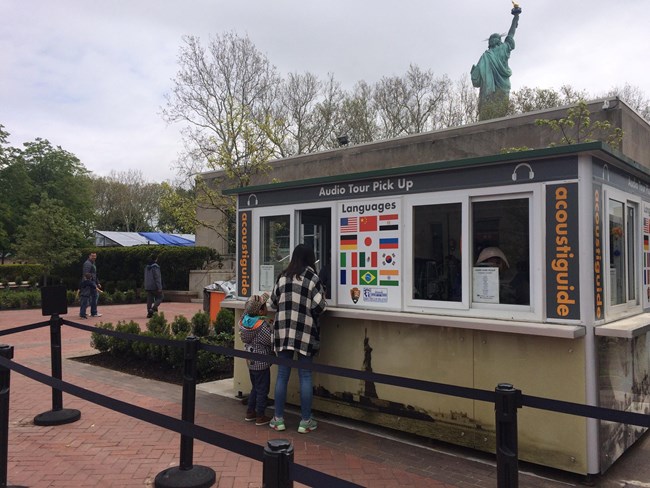 Self-Guided Audio Tours
This self-guided tour helps visitors learn about the Statue of Liberty while exploring the grounds of Liberty Island as well as the Statue's museum. An audio tour is available for both Liberty Island and Ellis Island.
Audio tours are available in the following languages: English, Spanish, French, Italian, German, Mandarin, Russian, Arabic, Hindi, Korean, Portuguese and Japanese.
Family friendly audio tours designed for children ages 6-10 are available in English, Spanish, French, Italian, German, Mandarin, Russian, Arabic, Hindi, Korean, Portuguese and Japanese.
A descriptive audio tour is available for visitors who are blind or with low vision.
American Sign Language (ASL) tours are also available.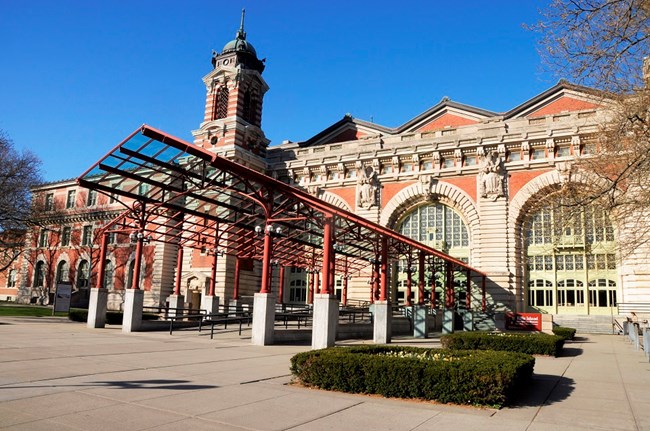 How far would you travel to find a better life? How much would you sacrifice in order to provide for your family? If you answered "Whatever it takes," you echo the attitudes of the 12 million immigrants who passed through these now quiet halls from 1892 to 1954. Ellis Island afforded them the opportunity to attain the American dream for themselves and their descendants. Come hear their stories.

All ferry tickets include access to Ellis Island. To visit both islands in one day, the National Park Service recommends an early ferry departure.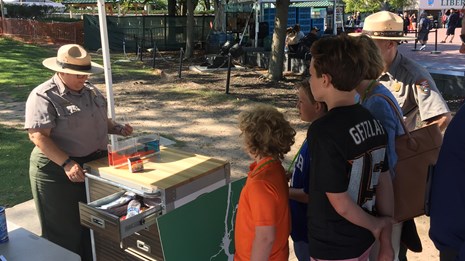 For Kids
Kids of all ages can work on the Statue of Liberty's Junior Ranger program!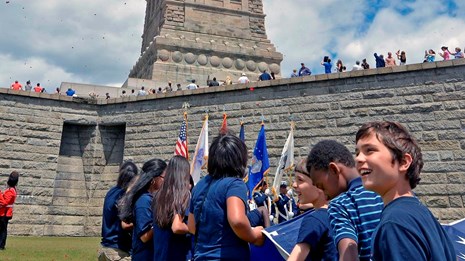 For Teachers
Resources are available for teachers including self-guided activities as well as lesson plans.


Last updated: January 29, 2020